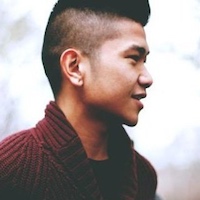 Filed by Keith Estiler

|

Mar 24, 2016 @ 1:42pm
On Monday, a young Australian woman posted a YouTube video showing the horrifying moment when some weirdo apparently whipped out his cellphone and started filmed up her shorts. The unassuming woman was taking a nap in a train departing from Sydney. When she woke up, she noticed the creep—who was sitting in front of her—had sneakily tucked his camera between the gap of his seat, and started to record her.
According to The Daily Telegraph, the woman was somewhat terrified to address the pervert, but after a half hour, she confronted him. In the video below, you can see the frightened man try to play it cool and make it seem like he wasn't recording up her legs. "He acted all offended and I just told him to stop and he nodded," she told the website.