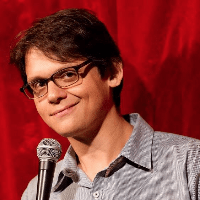 Filed by Matt Nedostup

|

Apr 27, 2015 @ 9:45am
Security camera footage caught Dennis Norman dragging an ice cream cooler out of a gas station.
There are always risks to sleeping on the job. For one gas station attendant in Oakland Park, FL, those risks include drunk douchebags stealing a cooler full of ice cream. Police identified the man in this video as Dennis Norman. He seems to not care about hiding his face as he notices the clerk sleeping, spits all over the floor, flips off the security camera, wipes his face on his t-shirt, and drags a $2,500 cooler full of ice cream out the door. Police later arrested Norman on grand theft charges, but he's since been released on $1,000 bond. Maybe he paid for it by selling the cooler? There's no way to know. Details on this story are sketchy – about as sketchy as Dennis Norman.