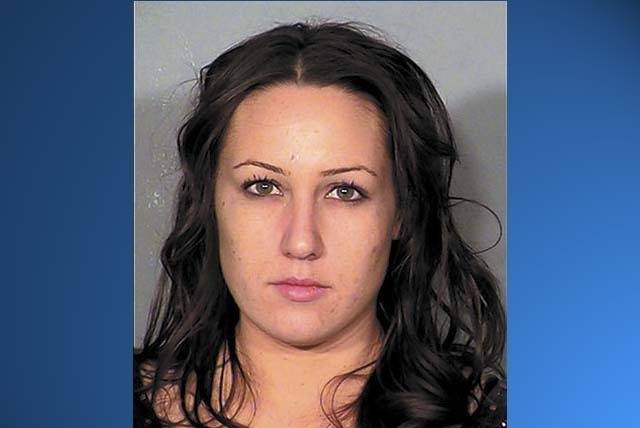 Christina Lafave, terrible masseuse. (via)
What is the world coming to when you can't even trust a masseuse you hired after midnight in a Las Vegas bar to not steal your watch and hide it in her vagina? That's what 66-year old Kenneth Herold must have been asking himself after his watch went missing during a late night massage at Wynn Las Vegas' B Bar back in January.
It started when Herold and Christina Lafave were having drinks and he mentioned something about parts of him being stiff and that he could really go for a massage from a professional. This is where it gets crazy, because - miracle of miracles! - turns out, Lafave gives professional massages! Herald was so thrilled by this lucky turn of events that he immediately forked over 300 bucks and the two of them went back to his room.
While Herald was getting his 300 bucks worth, Lafave asked him to remove a $35,000 Rolex Presidential watch he was wearing. Herald set it down on the floor where he could see it, but a few minutes later he said the watch was missing. When Lafave denied taking it, Herold called security, who prevented the masseuse from making it to her next appointment while they searched the room. When the watch didn't turn up, Lafave admitted to hiding it in her vagina.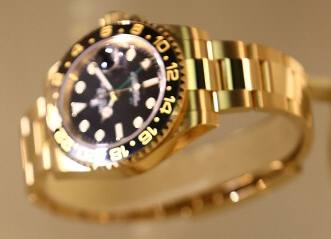 Ouch. (via)
After complaining of pain, Lafave was taken to University Medical Center where medical staff retrieved the watch. For some reason, Herold decided he still wanted the watch back and Lafave was charged with grand larceny and possession (I'll say!) of stolen property.
Lafave now has a lawyer who must have jogged her memory pretty good, because the way she now remembers it happening involves Herold giving her the watch as a gift and her placing it in her vagina because her "masseuse uniform" didn't have pockets and no one in their right mind would leave such an expensive gift just lying around. They're also trying to get the charges dropped for what they're calling "illegal search-and-seizure."
Lafave is due in court on May, 15th.
(by Jonathan Corbett)