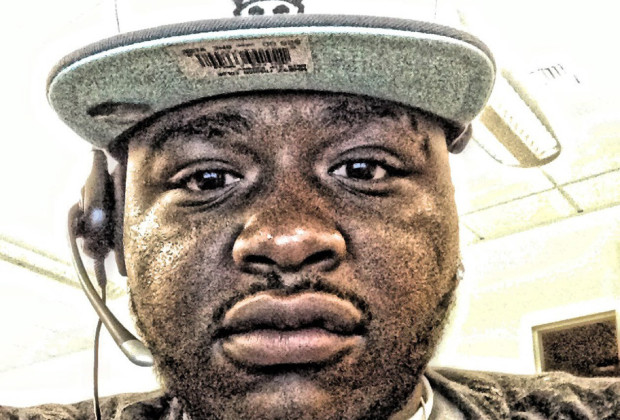 If you ever wondered what the Twitter picture of a failed mastermind looks like, this is it.
(all images via Vocativ)
Meet James Allen Bea. He sucks. Three days after getting hired in Seattle by the financial services firm James Henry and Associates, a mysterious string of bomb threats started being sent to the firm and to specific co-workers. 

These threats also often targeted Bea himself with fun things like threats against his son, pictures of his deceased brother in a coffin, and racial slurs. The threats on his co-workers also contained personal information to give the impression they were being watched and followed, like this charming little message:
"Hello Tom. I know you are wondering who this is, but we'll get to that later. I've watched you for the past 6 months....What do I want, you may be wondering? I want you and the rest of your staff to evacuate the building. Failure to do so will harm not only your pretty soon-to-be wife, but everyone who works for you."
Then he included cute little details like how many C4 chargers he had planted and how soon they would go off. What a prankster!
The Seattle police, naturally, started working on the case of these threats. They eventually tracked all the texts back to Mr. Bea, and in the process discovered that he had stolen credit card information from James Henry clients and used them to make thousands in purchases.

By (allegedly) making himself one of the primary targets, Bea presumably hoped to throw everyone off the trail. However, whenever Bea was the one targeted, it included specific demands that he not come into work. Two examples of such threats arrived on April 15 and April 22 last month, and on the 15th (conveniently letting him catch up on paperwork for tax day) Bea stayed home. However, on April 22nd, in response to a message (allegedly) from himself reading "You better not show up today or [J]ack Henry will pay," he bravely stood up to himself and went to work after replying "You are not going to stop me from working and performing. Fuck off." Way to stick it to yourself, James.
This pattern of telling himself to stay home (and to force everyone to do the same on other days) is what led prosecutors to their current theory for why James Allen Bea terrorized and traumatized the employees of a mid-sized company: he just didn't want to go to work.
A wish, incidentally, he has now been granted. He doesn't even ever have to leave a room: he's currently in jail on $100,000 bail.
(by Johnny McNulty)