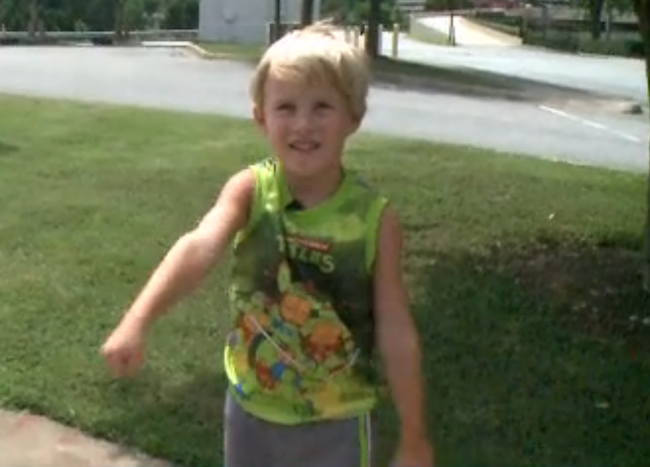 "That's no gentlemen, that's my nephew." (via 11 Alive)
While it's nice to hear that another restaurant has adopted a no-guns policy, you'd like to think they would bend the rule when the "guns" happen to belong to a 4-year-old boy wearing a sleeveless t-shirt.
Robert Lewis was eating lunch with his family at The Tavern at Phipps in Atlanta when a hostess told them they'd have to leave because the boy's Ninja Turtles shirt did not comply with the establishment's "gentlemen's dress code." Even during lunchtime. Thinking the waitress was misinterpreting the rules, or, like a lot of poeple, really hated the Ninja Turtles ("A dismal, tedious affair" - Entertainment Weekly), they asked to speak to the manager, but management agreed and showed them the door.
What's the big deal? Lot's of fancier restaurants have strict dress codes in order to keep out the riff-raff. The problem this family had was that The Tavern at Phipps didn't seem like one of those restaurants, in that it doesn't seem to have a problem with people dressed like this: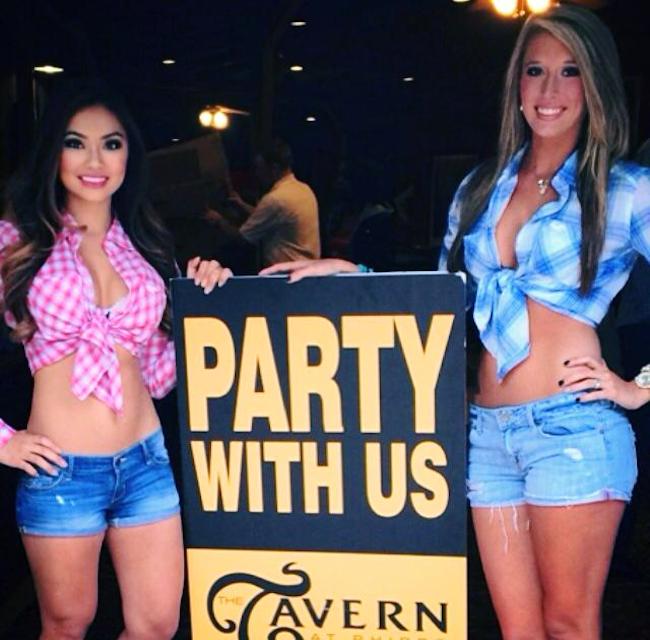 Cover arms, show belly, problem solved. (via)
Or this: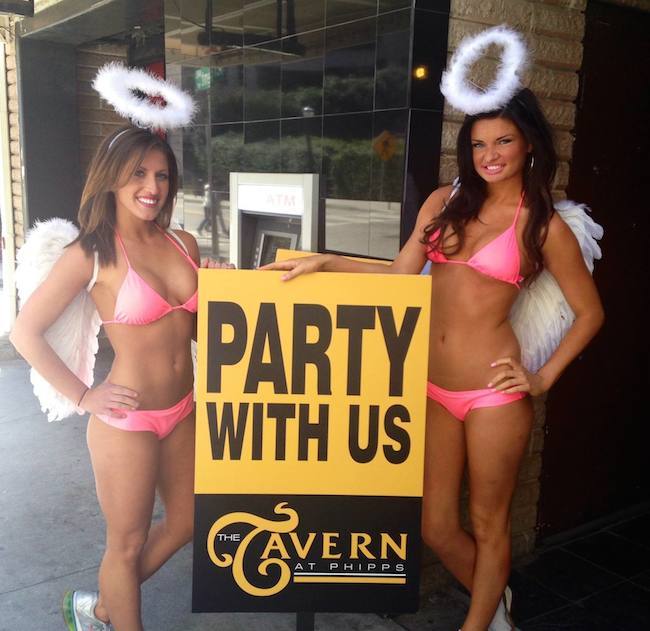 An order of spicy wings. (via)
And dudes doing this for some reason: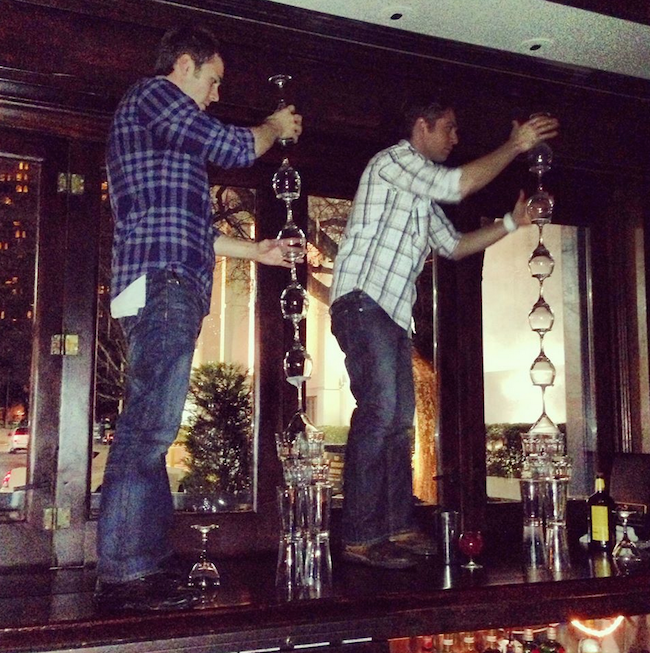 Broken glass night at the Tavern. (via)
The family left, but were angry enough to call Atlanta news station 11Alive, the kind of folks who love stories like this. When a reporter contacted a The Tavern at Phipps, they realized they had a potential PR mess on their hands and quickly backtracked on their policy. 
A spokesperson for the restaurant issued a statement saying, "It was an embarrassing misunderstanding on our part. She's a manager in training who had a gross misunderstanding of our policy. We apologize and are reaching out to the family." 
The family accepted the apology and say they will be returning to the restaurant soon.
So, chicken fingers and belly-shots all around.
(by Jonathan Corbett)