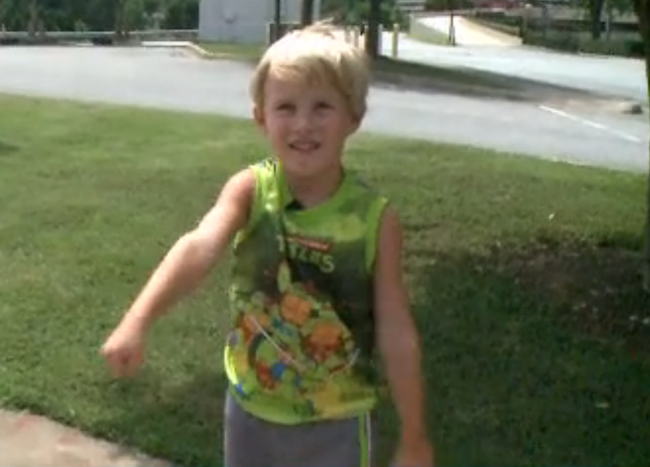 "That's no gentlemen, that's my nephew." (via 11 Alive)
While it's nice to hear that another restaurant has adopted a no-guns policy, you'd like to think they would bend the rule when the "guns" happen to belong to a 4-year-old boy wearing a sleeveless t-shirt.
Robert Lewis was eating lunch with his family at The Tavern at Phipps in Atlanta when a hostess told them they'd have to leave because the boy's Ninja Turtles shirt did not comply with the establishment's "gentlemen's dress code." Even during lunchtime. Thinking the waitress was misinterpreting the rules, or, like a lot of poeple, really hated the Ninja Turtles ("A dismal, tedious affair" - Entertainment Weekly), they asked to speak to the manager, but management agreed and showed them the door.