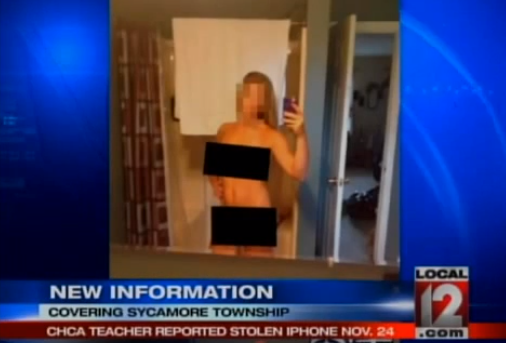 Not her fault! (Screencap via Local12.com)
A fifth grade science teacher at Cincinatti Hills Christian Academy was put on administrative leave after nude photos she'd taken of herself showed up online. Problem is, she didn't put them there.
The photos appeared on a revenge porn website where users submit nude photos of ex-lovers and people they just want to screw over. The teacher had filed a police report claiming her iPhone had been stolen. The only questionable part of this is that the stolen iPhone report was dated the day after the photos went online. But still, no one posts photos of herself on a revenge porn website. Someone posts it against your wishes. That's why it's called revenge porn.