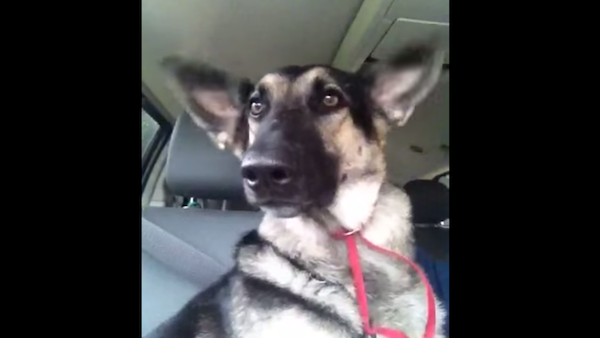 Do not question if this is real.

"Dog Dance Party" is the name of this video from YouTuber Jaxson Rose. The description claims "Talented dog dances to hip-hop music"—specifically, "Low" by Flo Rida. But as many commenters note, it is unlikely that this dog is capable of dancing with his ears.
This is the sad state of our Internet. A video is posted. Its realness is questioned. The enjoyment of a simple, joyful video is ruined by cynicism and an obsession with ontological status.
Sure, that dog probably can't dance with his ears, but would it be wrong to just pretend for a moment?
In honor of Thanksgiving, let's take a moment to simply be thankful for all the videos the Internet gave us this year, whether real or fake. Let us offer gratitude that hundreds of years after the Pilgrims landed at Plymouth Rock, we have the freedom to make our dogs' ears move in time to a beat. Let us rejoice that others have the means to watch and wonder and avoid conversation with their loved ones for 41 seconds.
After all, that's what the holiday season is all about. Happy Thanksgiving.
(by Shira Rachel Danan)