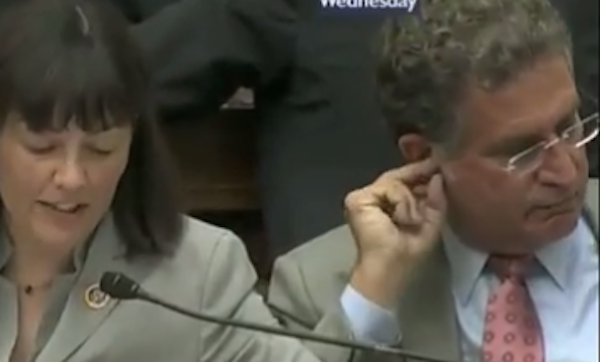 To Floridans, "live feed" means eating yourself alive.
You can take the Rep. out of Florida, but you can't take the Florida out of the Rep.
Rep. Joe Garcia (D-FL) represents Florida in the most Floridian way possible: by doing something disgusting. Seated behind Rep. Suzan DelBene (R-WA) during a during a House Judiciary Committee, CSPAN's live coverage showed Garcia picking his ear and eating it.  
Of course this is totally disgusting, but Garcia he is still classier than Florida's face-eating constituents.  At least the Rep. ate from his own head.
(by Myka Fox)