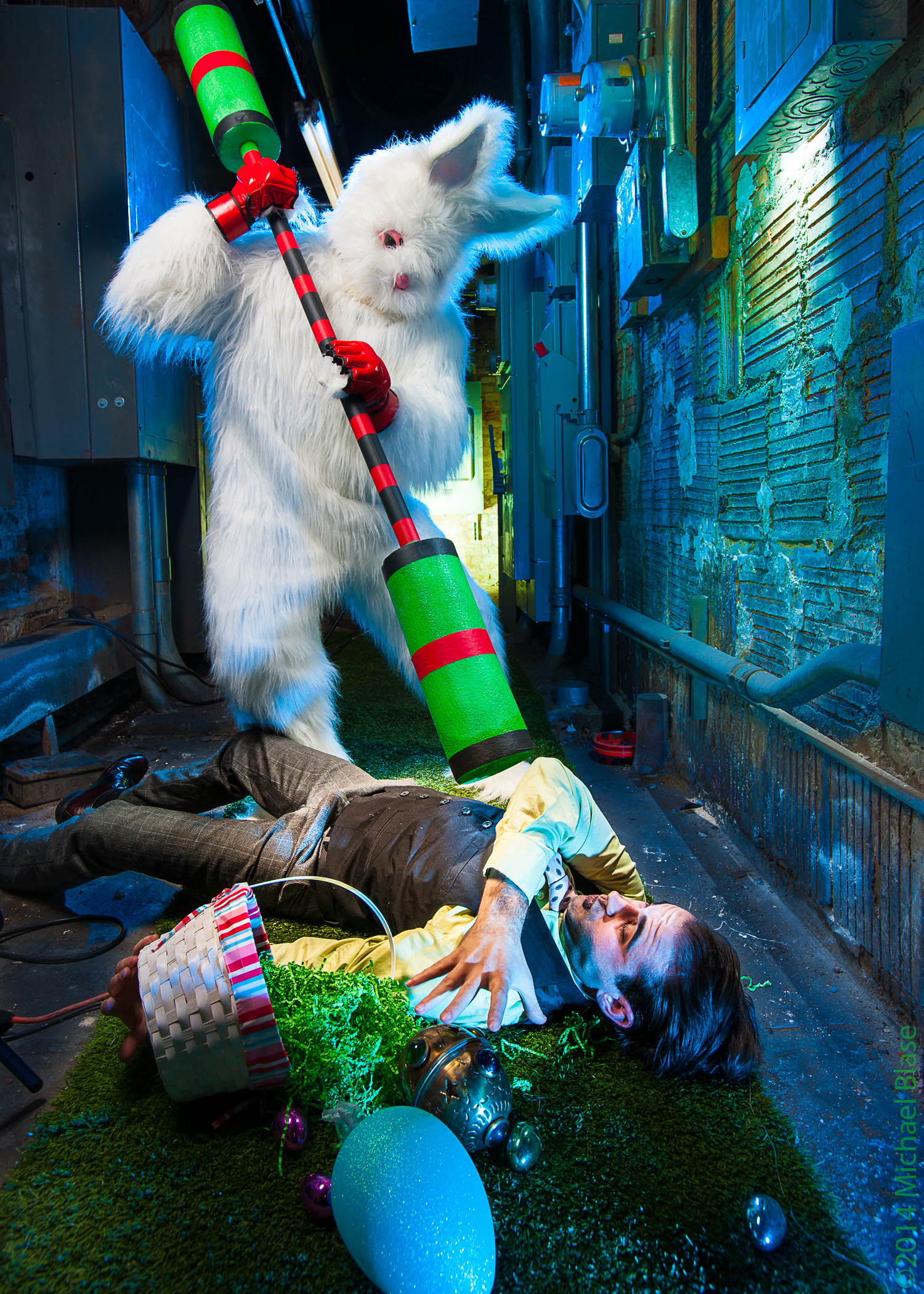 Not pictured here: the nightmares you will have for weeks. (via Full Bunny Contact)
Hey, let's go to to a haunted house, get locked in a giant maze, and let giant easter bunnies wielding American Gladiator equipment chase us down darkened hallways. That's the premise behind Full Bunny Contact, when "The biggest, baddest bunnies New York has ever seen will descend upon Manhattan this spring, for a cage battle like no other." Except they're not fighting each other, they're chasing you and trying to stop you from collecting Easter Eggs.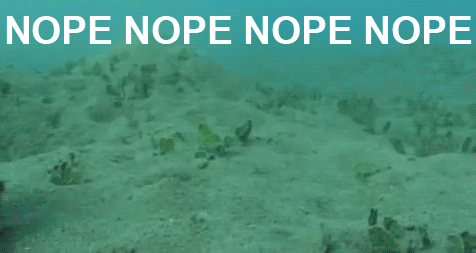 Me, in line for this event.
Now, granted, there are cool things like food trucks, game booths, a DJ, and a dunk tank, but it's the main event that turns this from a spring carnival into a club from a Stefan routine. "Patrons are locked in a 16 x 20 steel cage to test their wits against three massive, highly competitive Easter Bunnies and a shot clock, all trying to keep you from collecting eggs filled with cash and prizes."
Ok, fine. Cash and prizes are pretty cool. This is actually probably a really cool event, as long as you're not terrified of Easter Bunnies, either from a childhood trauma or from putting together lists of pictures of horrifying Easter Bunnies with petrified children.
The event, in case you are insane or brave enough to buy tickets, will run from April 17 - April 20 at The Clemente (107 Suffolk St) on the Lower East Side.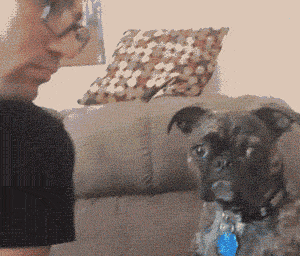 Me, being asked if I want to go with you.
(by Johnny McNulty)