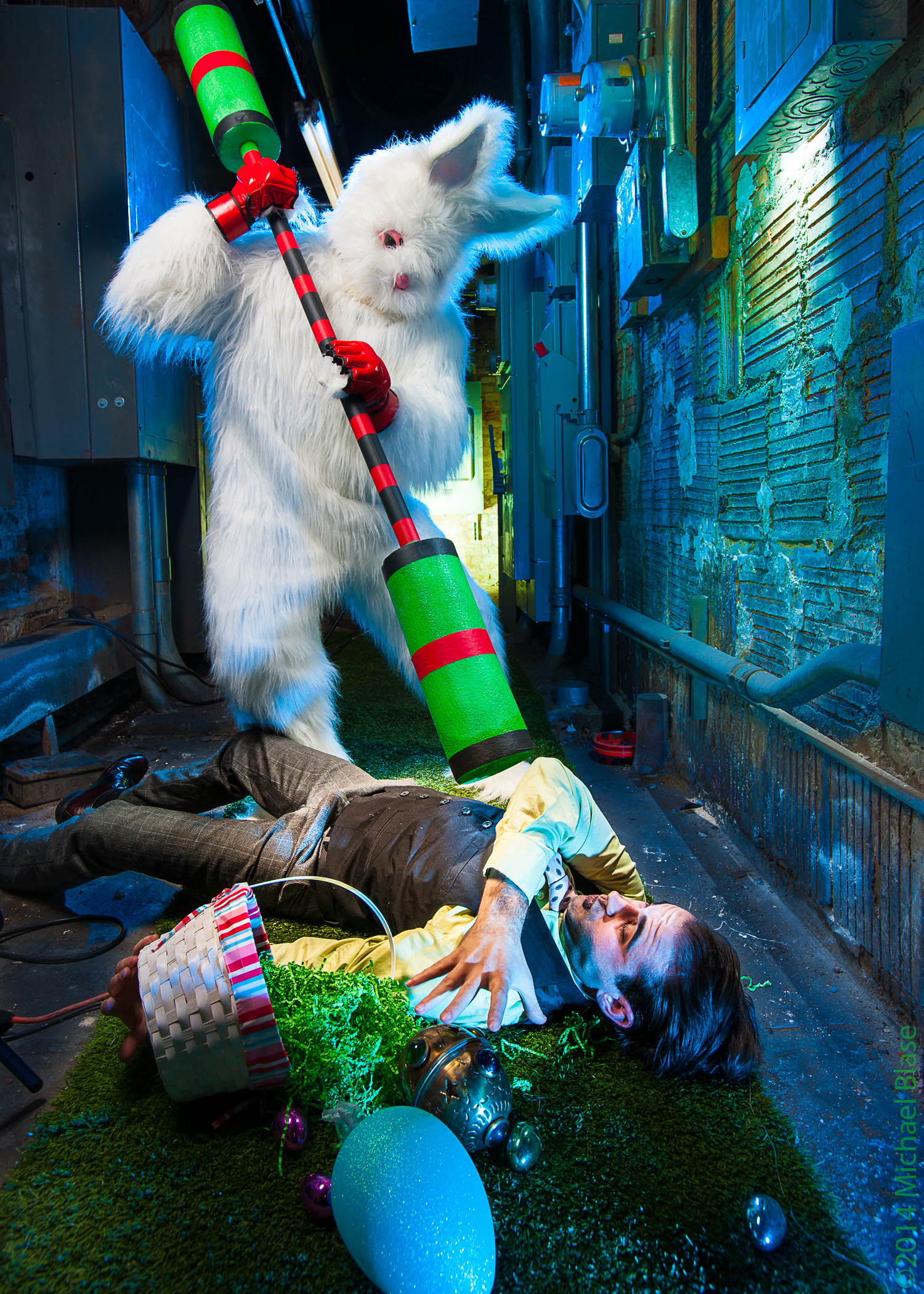 Not pictured here: the nightmares you will have for weeks. (via Full Bunny Contact)
Hey, let's go to to a haunted house, get locked in a giant maze, and let giant easter bunnies wielding American Gladiator equipment chase us down darkened hallways. That's the premise behind Full Bunny Contact, when "The biggest, baddest bunnies New York has ever seen will descend upon Manhattan this spring, for a cage battle like no other." Except they're not fighting each other, they're chasing you and trying to stop you from collecting Easter Eggs.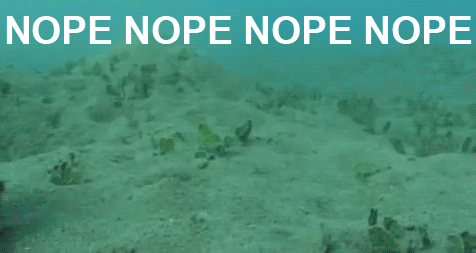 Me, in line for this event.