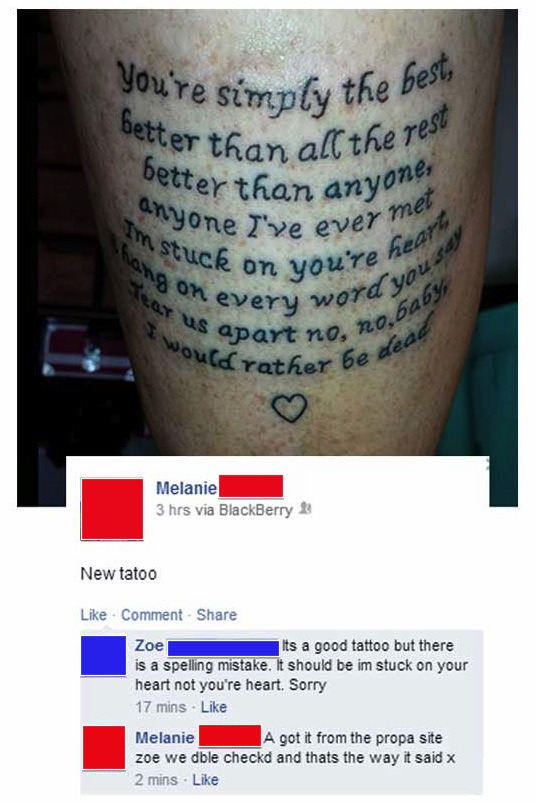 But you even spelled "tattoo" wrong.(Via)
Sometimes when you log onto Facebook, you feel like the new principal in the movie about the run-down high school, and you're the one who's going to turn these kids around and teach them the value of an education. But Facebook isn't like the movies. The more you reach out, the more obstinate people become. The best you can do is let them make their mistakes and hope they learn from them, even though you know they never, ever will.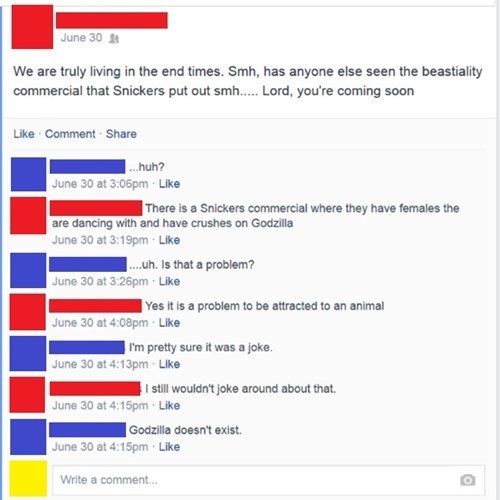 Doesn't exist? But I saw him on the TV? He was getting mad ass! (Via)
.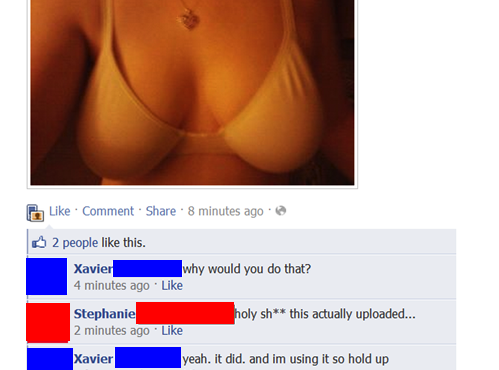 Yes, Stephanie, this is generally what will happen when you click "Upload" on a picture of your boobs. Now just give Xavier another minute. (Via)
.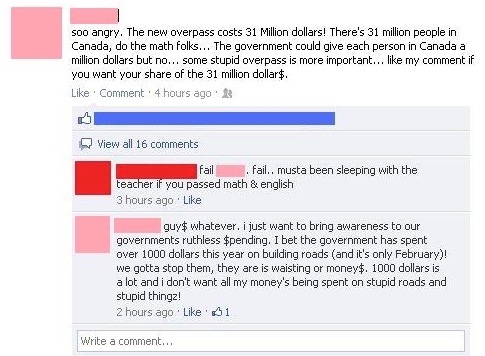 This was like watching a brain die mid-update. (Via)
.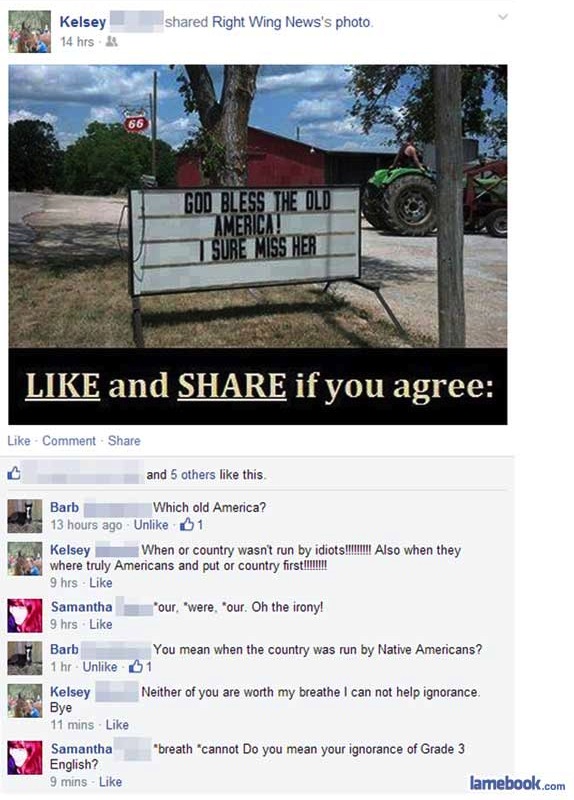 Ignorant, bad education, full of vapid bluster. Sadly, Kelsey, you are the new America. (Via)
.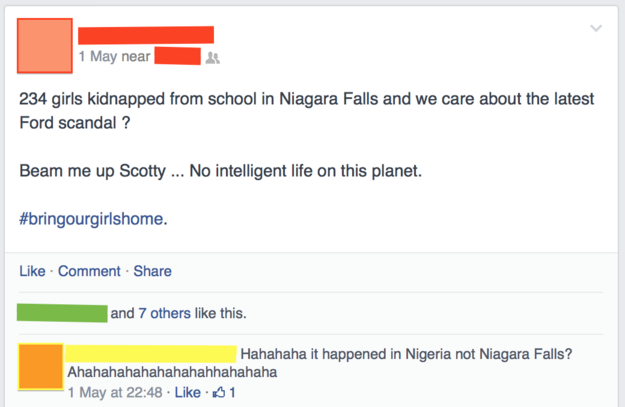 But when they do get rescued, they'd probably love a trip to Niagara Falls. (Via)
.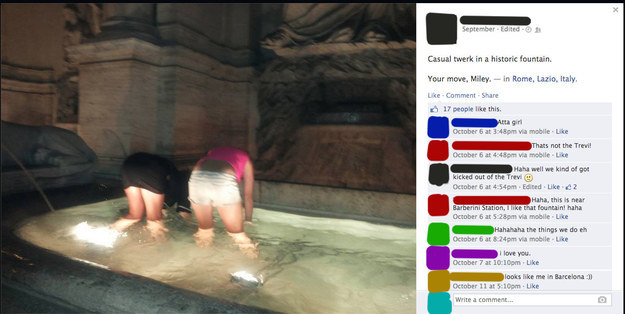 Anyone pissed that Americans get a bad rep overseas, blame these butts. (Via)
.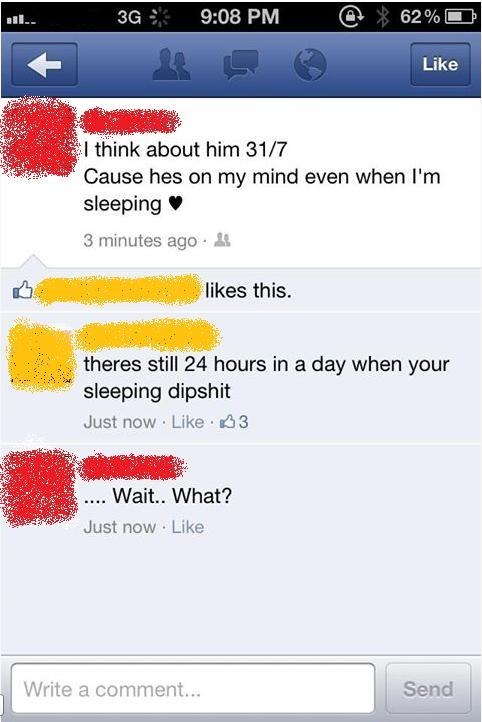 She's so in love, time bends in on itself and creates layers. (Via)
.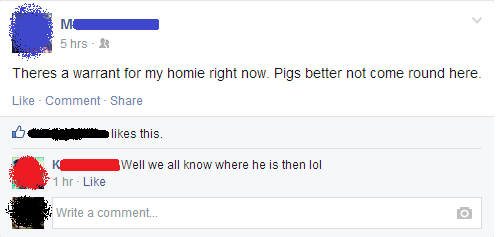 That's nothing, on Foursquare he just became "Mayor Of My Homie's Hideout." (Via)
.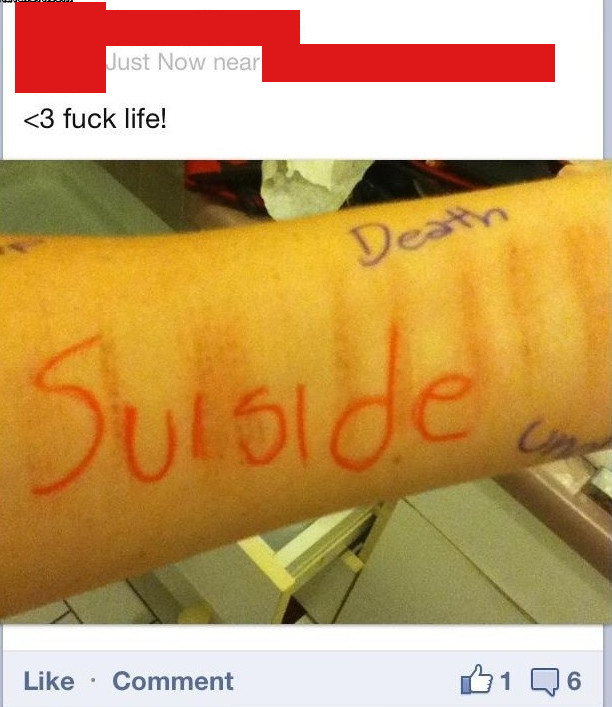 Coincidentally, that's what your English teacher committed when he saw this. (Via)
.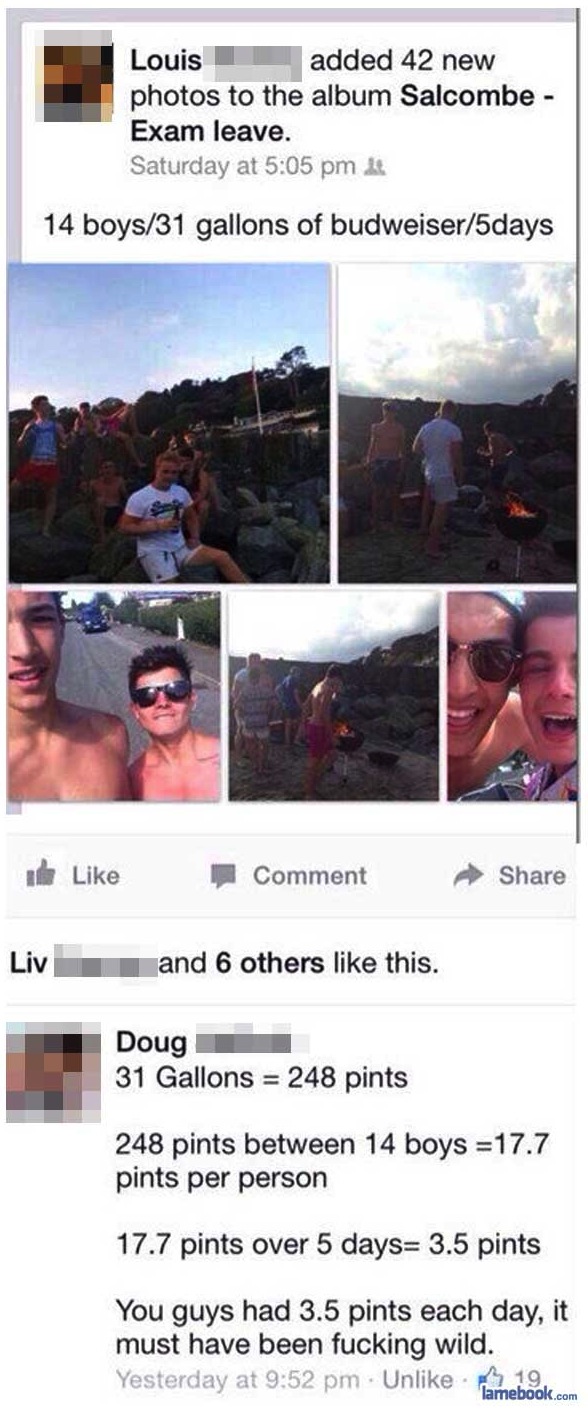 Who has time for math? They have 3 and a half beers to finish! (Via)
.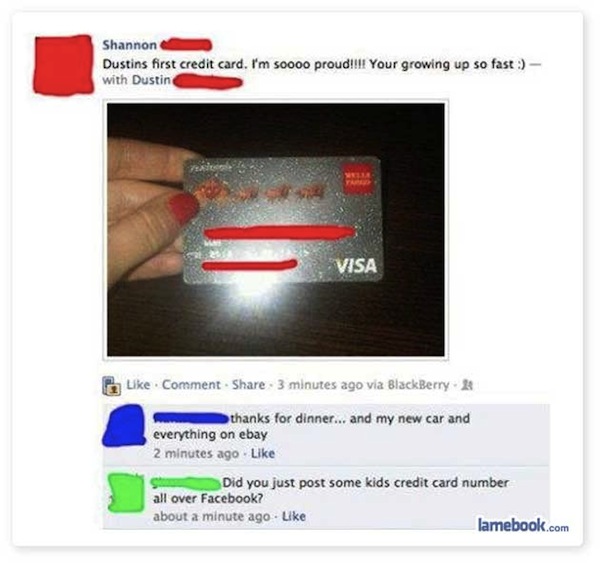 Could you try and increase Dustin's limit? A bunch of us want to go to Key West this weekend. (via)
.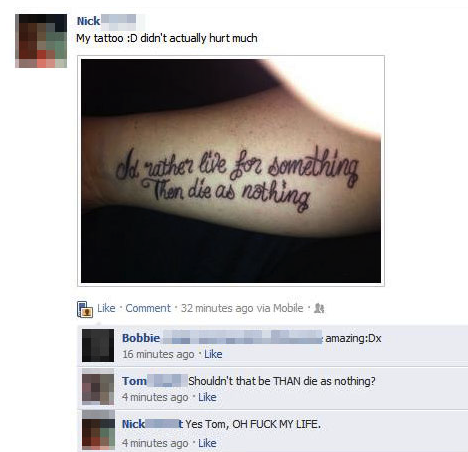 Relax Nick. In the grand scheme of things, we all die as nothing. (Via)
.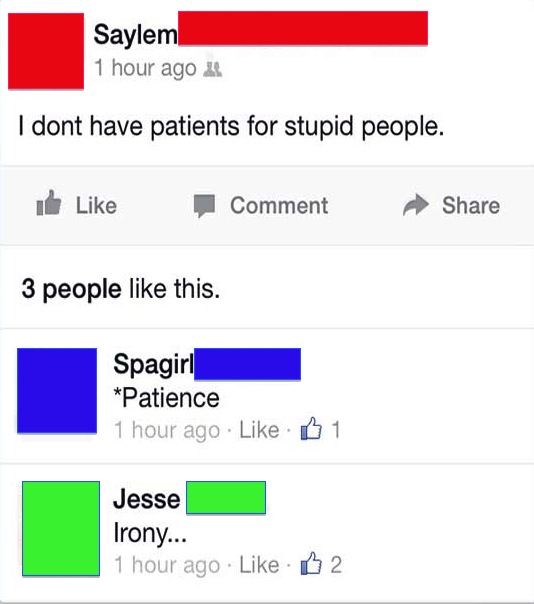 Hopelessness. (Via)
.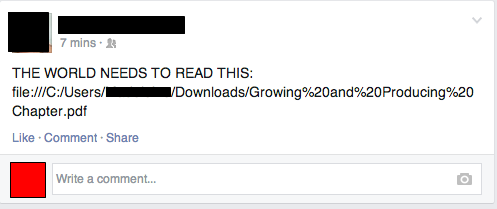 Cool. The world will be over your house to access your hard drive later today. (Via)
.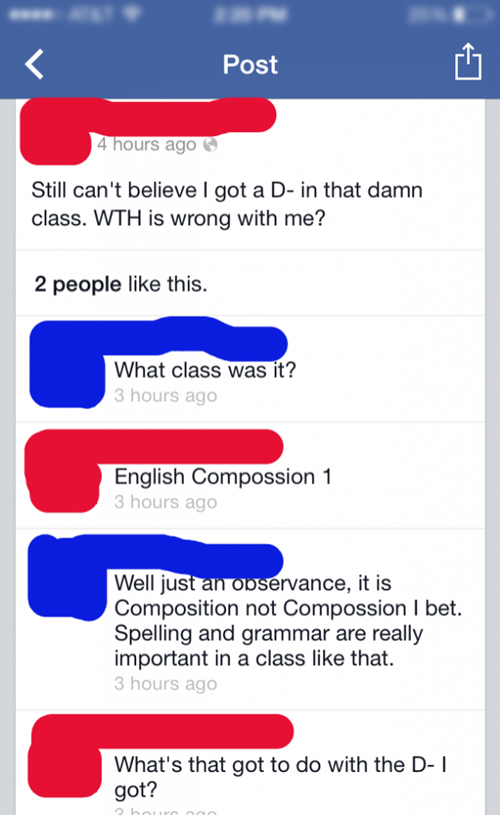 He skipped the class when they learned what class they were taking. (Via)
.


Here endeth the lesson. (Via)
(by Bob Powers)