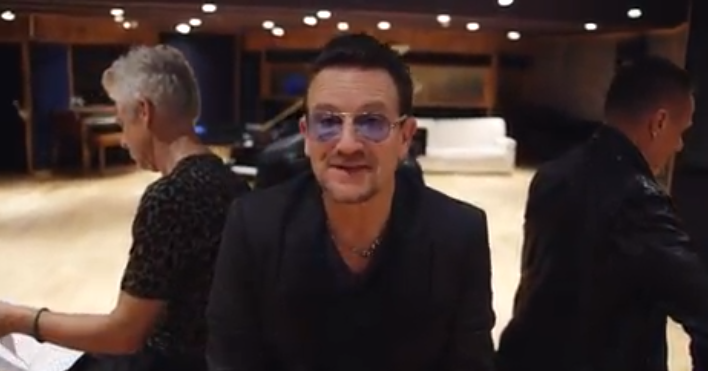 Just a drop of megalomania makes the album get downloaded. (Via FB)
Everyone knows that U2 came out with their album "Songs of Innocence" this summer when it was not so innocently automatically downloaded into playlists of everyone with an iTunes account. Yesterday, to celebrate the release of that album on CD and vinyl, U2 answered fans' questions in a video interview on Facebook.
So, as a fan, would you like to know...
WHY DID THEY MAKE EVERYONE WITH AN ITUNES ACCOUNT AUTOMATICALLY DOWNLOAD THEIR ALBUM??
Yes, yes, they get to that. But not before first answering some softballs like "Why doesn't [sic] Larry and Adam have cool names like "Bono" or "The Edge?" (answer: "That's unfair"), and "When does The Edge really want to throw Bono out of a window?" (answer: "Being in a street gang at 40 plus is more than unnatural." What?). And then, finally, FINALLY, we get the real question we want answered, nay, deserve to have answered.