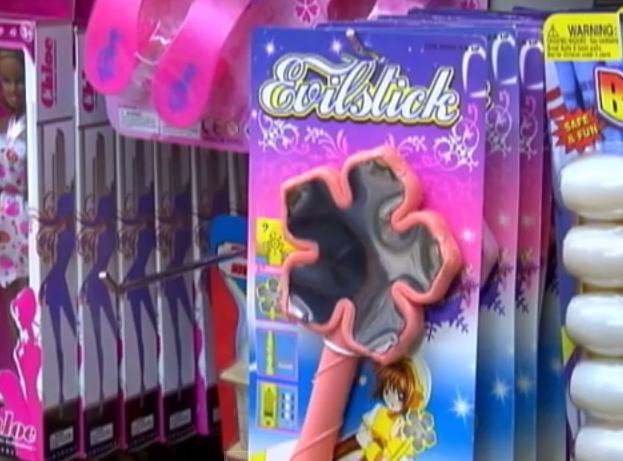 With a name like Evil Stick, it has to be good. (Via WHIO)
When you are buying products at the dollar store, you don't expect to find name brand items, which is why a person might not notice that this pink plastic princess wand is called "Evil stick." 
The last time someone offered me an evil stick, it did not have such pleasant packaging.
The cardboard this wand is set on displays smiling Anime cartoon characters and the promise that the wand will "send out wonderful music." What the packaging fails to indicate is that when you pull back the silver foil on the toy's face, it reveals a picture of a girl taking a giant kitchen knife to her bloody wrists.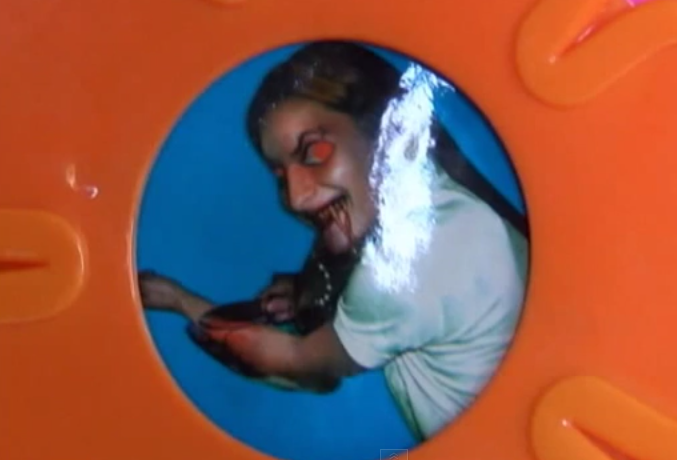 This lil' gal has herself a new profile pic! (Via WHIO) 
Despite the fact that the packaging recommends this toy for "ages 3 and up," Ohio mom Nicole Allen bought this for her 2-year-old daughter. Her daughter quickly removed the foil to find the picture of a girl who would look more comfortable lurking in a Hot Topic than displayed on a wand.
Store owner Amar Moustafa told WHIO-TV that Allen should have noticed the name of the toy and  inspected it before giving it to her daughter. He also thinks its a fine toy for older kids. Like, age 5.
My guess is he had no idea what he was selling.
This story inspires me. Imagine the clever elf in Santa's shop, putting this toy together, thinking about that special girl or boy receiving this gift who will never ever be able to sleep with the lights off again.
(by Myka Fox)