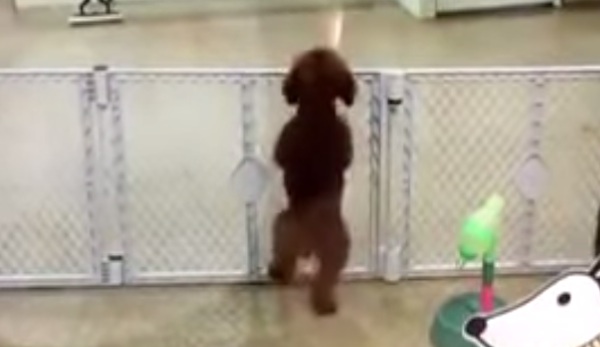 Playing it cool is not one of his strong suits.
The puppy in this video is you whenever you see...
a.) A sale on bourbon.
b.) A political Facebook status update that you haven't trolled the crap out of yet.
c.) The cute guy with the artfully arranged braids working the "whiff samples counter" at the Vape shop.
d.) A Rizzoli and Isles marathon just getting started on TNT.
e.) All of the above.
It's been spreading quite a bit over the weekend, spreading fast enough that it's already got a soundtrack.