Come in, come in. Make yourself at nest.

Imagine coming home to this face. (via imgur user DrewNOPE)
Redditor hewlandrower took these amazing pictures of a red-tailed hawk that crashed through his window and lived to squawk the tale. He was letting his pet corgi into the yard (for perhaps the last time) when he heard a crash from his bedroom and ran to investigate. What he saw was so amazing, he had to Instagram it:


The hawk was disoriented, but alive. Alive enough to scratch up all the wood in the room and poop on everything, which is more alive than I've ever been. Animal control eventually removed the bird, but not before hewlandrower documented the whole thing.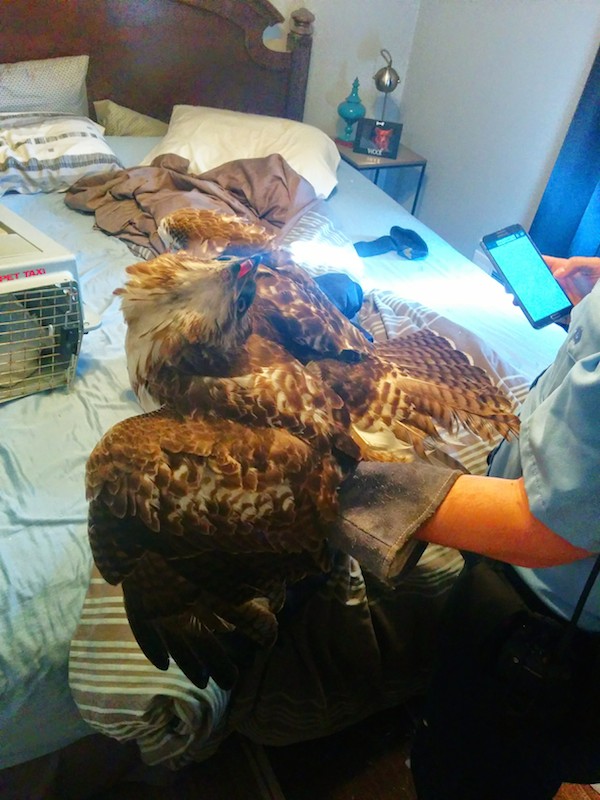 "Get your hands off me! I have rights!" (via imgur user DrewNOPE)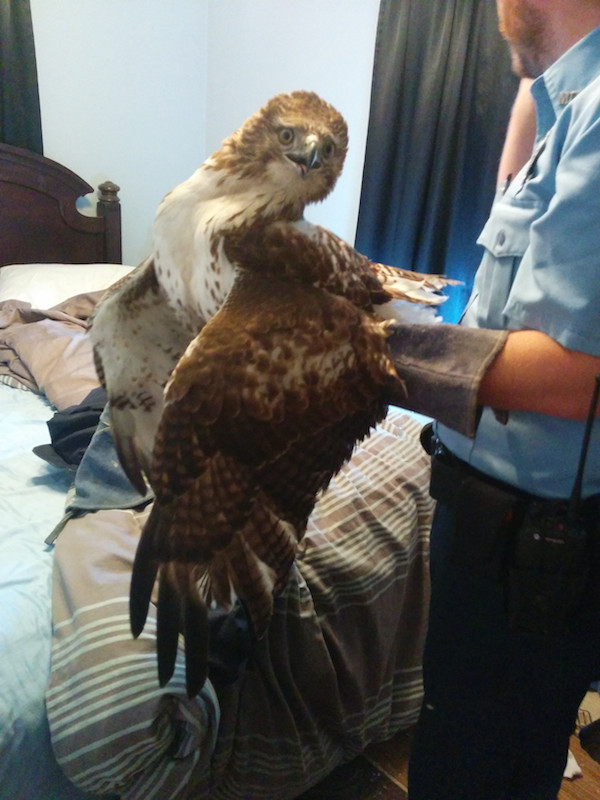 "Hey, is that a camera? Hi mom!" (via imgur user DrewNOPE)
Next time you have an uninvited houseguest you can't get rid of, just be glad they're not scratching and pooping on everything. And if they are, I only hope they're a bird.