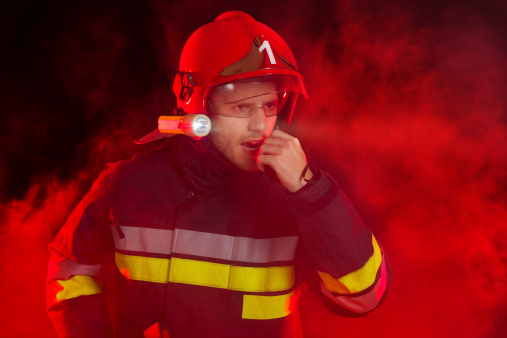 Say it again slowly and clearly, what happened to Facebook?
Many of us remember the horrors of 8/1/14, the day Facebook went down for less than half an hour. A day that lives in infamy. 
I still remember exactly what I was doing. I was on Facebook, reading through my timeline, totally unaware that new statuses and puppy pics would not be added to the top of my feed. I was clueless for the first five minutes. 
That's when I got an email from my colleague, Bob Powers, saying that he thought Facebook might be down. I opened FB in a new tab to check: he was right.
Everyone responds to tragedy differently. I continued to read through my old timeline as though nothing had happened, burying my head in a sand of old couples' photos and statuses about breakfast. Bob reacted by looking outside himself, to chronicle the world's reaction to loss at large. 
And for some devastated people in Los Angeles, the only thing they could think to do was call 911. Lots of people called 911. 
Enough people called, in fact, that Sgt. Burton Brink of La Crescenta went to Twitter (backup Facebook) to handle their incoming concerns.
#Facebook is not a Law Enforcement issue, please don't call us about it being down, we don't know when FB will be back up!

— Sgt. Brink (@LASDBrink) August 1, 2014

You don't know when Facebook will be back up? What the hell is 911 for?  
Yes we got calls #facebookdown That is why I sent out my previous msg to prevent them. Unk number received on 911 or reg number TY #LASD

— Sgt. Brink (@LASDBrink) August 1, 2014
Pfft. Cops only wanting tax-paying citizens to call in for real emergencies. 
Next think you know, they'll start arresting us if we call them to complain about the quality of our drugs. 
(by Myka Fox)