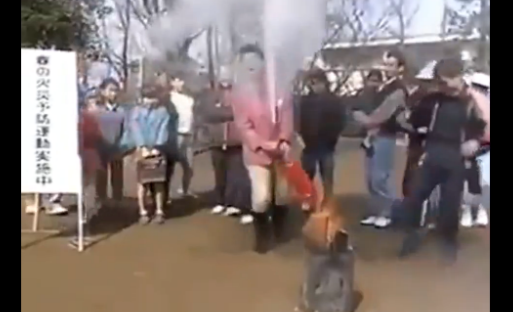 The only thing to fear is fire extinguisher-ing yourself.
The only thing scarier than being consumed by a fire is being sprayed by a fire extinguisher, am I right? Who's with me?
Screw you guys, this Japanese television presenter knows what I'm talking about. 
Terrified by the power of the extinguisher, this woman learning how to put out a fire reacts to the white force with a classic fight-or-flight response: spraying her own face and spinning in circles while screaming as though she were actually on fire.  
This is how you learn.
(by Myka Fox)