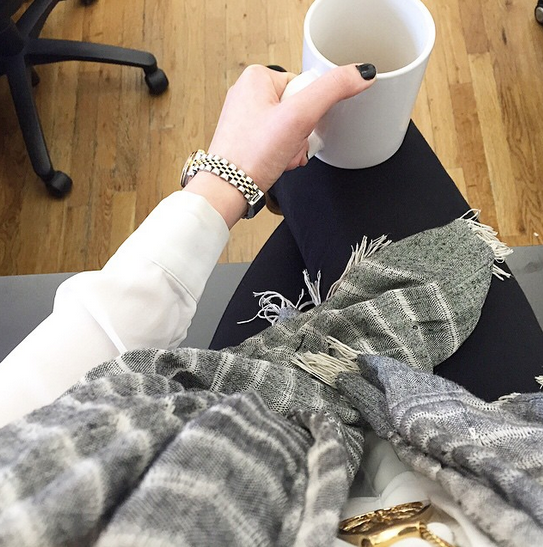 Ugh, so cozy. (via huffpoststyle)
If you want to be taken seriously by the girls who love autumn (in the Venn Diagram of girls, these are the ones who love Pumpkin Spice Lattes AND crisp November days), you'd better get your ass over to Instagram and post a #scarfie. 
Now this is what we call the perfect #scarfie. And loving those oxfords! ❤ http://t.co/NT9xPGiAvZ pic.twitter.com/suw3OmkxpP

— HuffPostStyle (@HuffPostStyle) November 11, 2014
A scarfie is, according to HuffPo, "a picture that you take of yourself with the warm-weather accessory as the focus." (Do they mean "cold-weather accessory" or have we all been wearing scarves wrong???) This is not to be confused with a scar-fie, which is a selfie you take of your grossest scar; a scarf-ie, which is a selfie you take of yourself eating really fast; or a butt selfie, which is a selfie of your butt.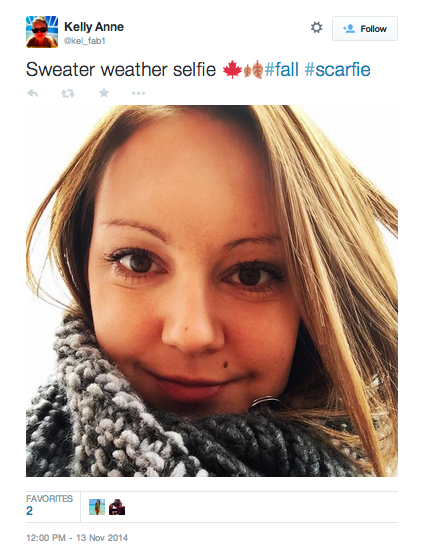 (via)
The #scarfie is the ultimate fall social media accessory, so get out there and take some #scarfies, ladies! Or are you some kind of summer person, ya big weirdo?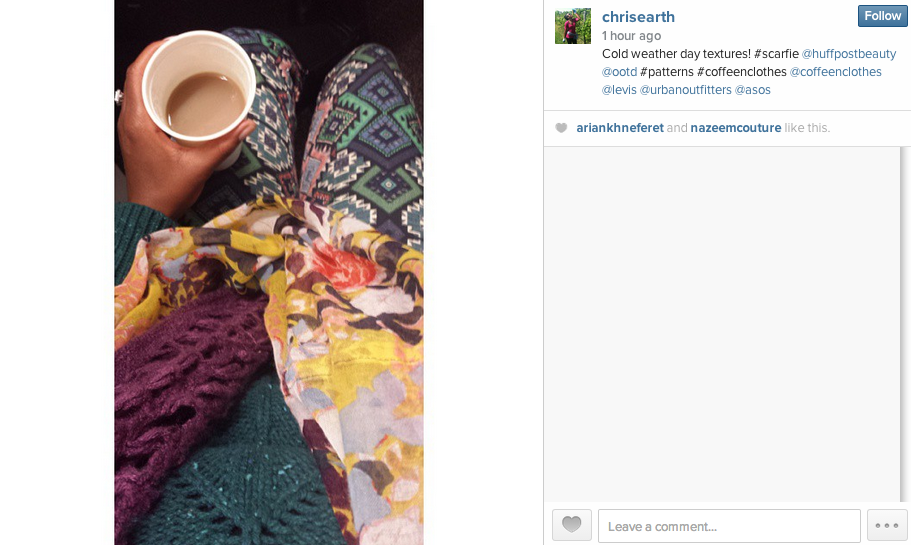 (via)
I took my first #scarfie! Check it out: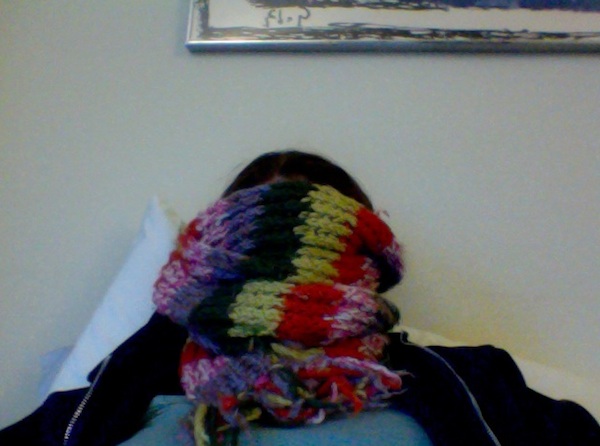 zomg i love fall! #scarfie #amidoingthisright #innerbeauty
(by Shira Rachel Danan)