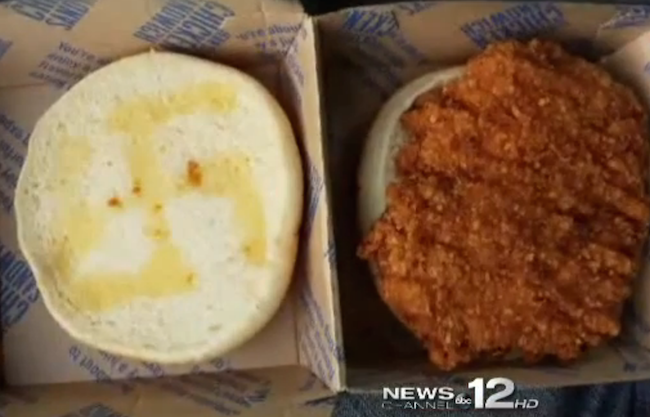 Disgusting. (via WCTI)
Happy Place can now confirm that the McDonald's Corporation, the world's largest fast food chain, does not--NOT--support sandwiches being decorated with swastika symbols.
We know this because the Mickey D's corporate office had to issue a formal apology after a North Carolina woman discovered a swastika burned into the bun of her chicken sandwich. Charleigh Matice noticed the symbol when she went to put mayonnaise on the bun, and jumped to the conclusion that an enlightened employee wasn't wishing her "good luck" in Sanskrit.