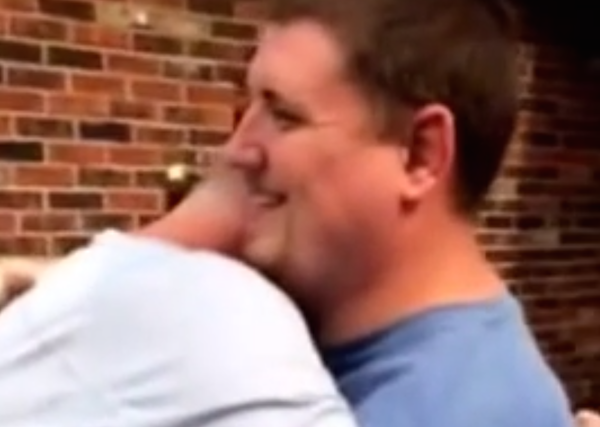 The man to beat for Son Of The Year.
If you're the kind of person who wells up watching grown men cry, then grab a tissue, because we're predicting tears in your forecast while watching this video of man following through on a boyhood promise he made to his father.
Roger King grew up poor in a family with 7 children, and talked often about owning his dream car, a 1957 Chevy Bel Air. So much so, that when his son Mike was 8-years-old, he told his dad he would buy him one for his 57th birthday. Enough time had passed that Roger had long ago forgotten about the promise, but not Mike, who stayed true to his word and surprised his father with the sweet ride earlier this week.