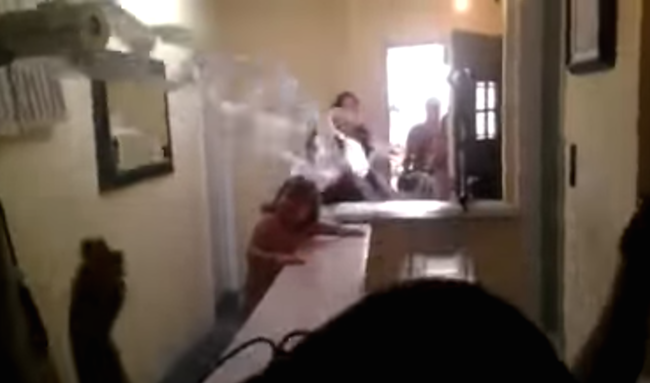 Sheets of our fathers.
There was probably no shortage of things Eric Cire's wife would've liked him to accomplish with his son Remy with a free Sunday afternoon--cleaning the garage, mowing the lawn, watching a documentary. If she left a detailed list of 100 different activities for the two of them, I guarantee that "design and build the world's most elaborate toilet paper gun to attack me with when I get home" would not have made the cut.
As productive as those other activities might've been, it's unlikely a guy will get teary thinking about the afternoon he helped dad sweep the basement. But there's no way Remy will ever forget the day he and dad successfully defended Fire Base Charmin with the TP6000.
(by Jonathan Corbett)