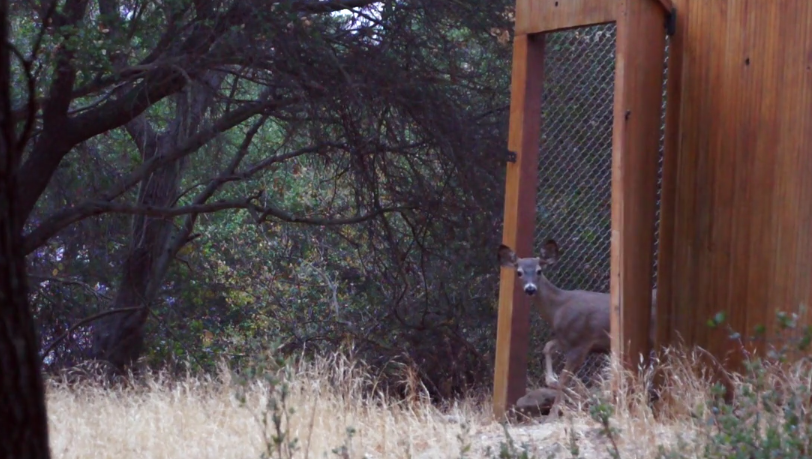 You can call me flower if you want to.
Five orphaned fawns were rescued at infancy and rehabilitated by the California Wildlife Center in Malibu, California, where they were prevented from "seeing human faces and forms." As such, the video was filmed "from behind a camouflage blind in the woods, by a volunteer."
Enjoy watching them as they cautiously emerge from CWC's fawn enclosure.