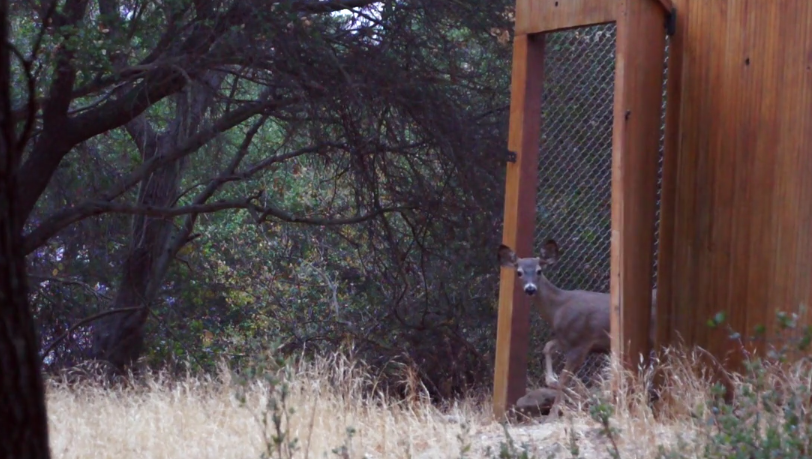 You can call me flower if you want to.
Five orphaned fawns were rescued at infancy and rehabilitated by the California Wildlife Center in Malibu, California, where they were prevented from "seeing human faces and forms." As such, the video was filmed "from behind a camouflage blind in the woods, by a volunteer."
Enjoy watching them as they cautiously emerge from CWC's fawn enclosure.
If you want to help the CWC care for more bambies, you can adopt a fawn. They'll send you a picture of the fawn you have adopted as well as a plush toy, which is not quite the same thing as having one of these balletic creatures in your home, but at least the toy is allowed to see human faces and forms. 
(by Myka Fox)