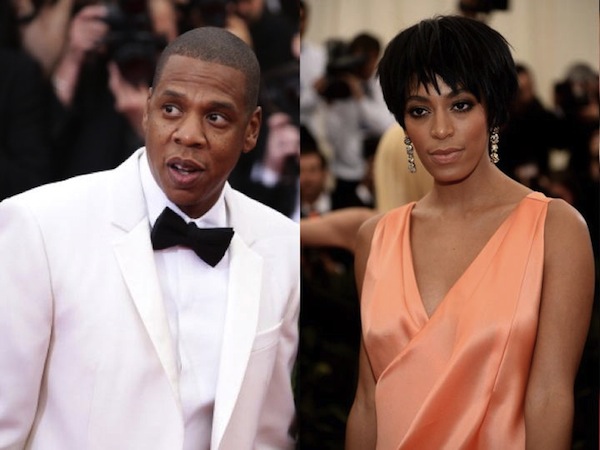 Diamonds tell no tales.
While everyone on the internet yesterday was still trying to figure out what caused the infamous elevator attack, Jay-Z and Solange were shopping for jewelry. What? Why? Maybe they wanted to get Bey a ring that wouldn't fall off in public.
Apparently the two popped into NYC's Mr. Flawless and browsed the wares with Mr. Flawless himself. They didn't buy anything. They didn't try anything on. Just two shopping buds hanging out like they weren't at the center of the celeb scandal du jour.