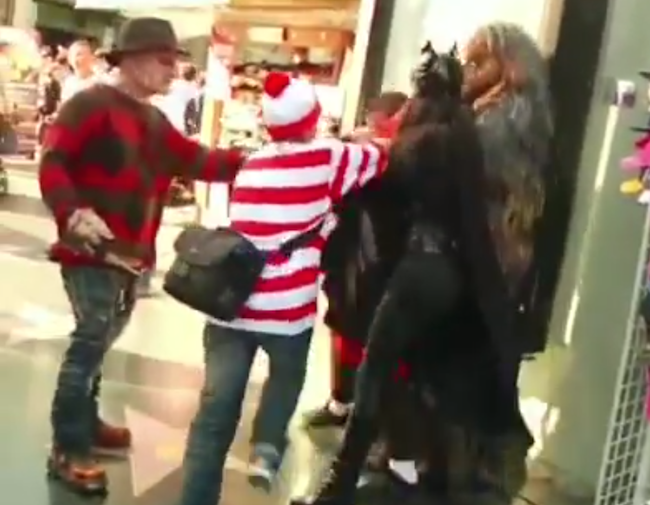 Oh, there's Waldo.
If a superhero movie franchise had a budget of 400 dollars and featured desperate, unstable actors being directed by a crackhead, it would look like the wild scene that erupted on Hollywood Boulevard recently. A guy dressed as Mr. Incredible turned into Mr. Incredibly Angry and Violent following a confrontation with a woman wearing a Batgirl costume.  Freddy Krueger and Chewbacca were able to break it up for a moment, before Mr. Incredible was able to wriggle free, kicking Batgirl and throwing her to the ground. 
Mr. Incredible is lucky he was dragged off, because it looks as though he was about to take a severe beating from the guy we'll call Purple Man, a hero whose creed is putting a beat-down on men who hit women.
Just another day in the dream factory!
(by Jonathan Corbett)