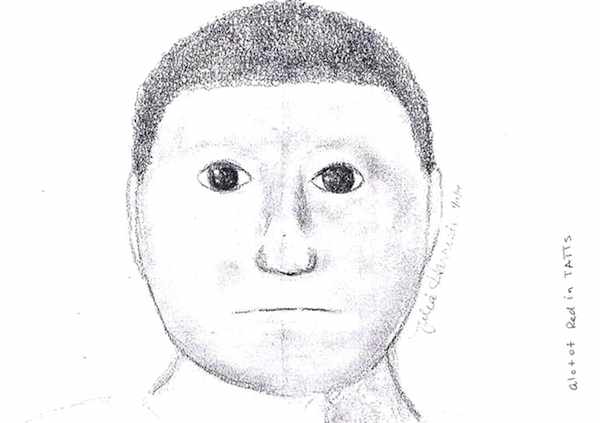 "He had two stick-like legs and two stick-like arms and feet and hands."
Men who look like a seventh grader drew them should be aware that police may mistake them for the man in the drawing above, who robbed two women at knifepoint outside a Texas residence on Thursday.
Their actual description of how the man looked was: "6′ tall or a little taller, approximately 25 to 30 years old with no or very thin facial hair, and a muscular build. His nose was straight with no flare in the nostrils. He has short black hair and a round face, with tattoos covering both arms and a tattoo on the left side of his neck."