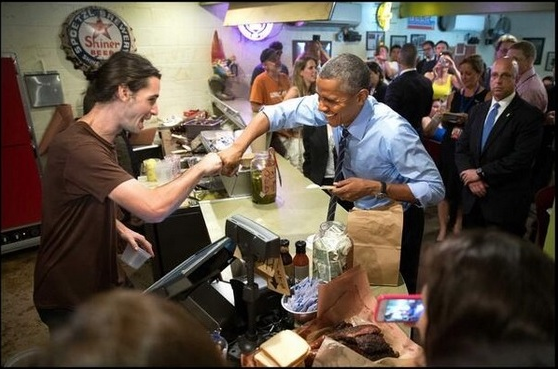 Daps with President Mom Jeans
President Obama stopped into Franklin BBQ in Austin, TX for a photo opportunity and food worth waiting in line for.
By the time POTUS cut in line to get to the front, Daniel Rugg Webb, comedian, musician, and part-time Franklin BBQ employee, was waiting to ring him up at the front, and also to discuss the important issues.
Webb took the opportunity to shout, "Equal rights for gay people!"
"Are you gay?" Obama asked.