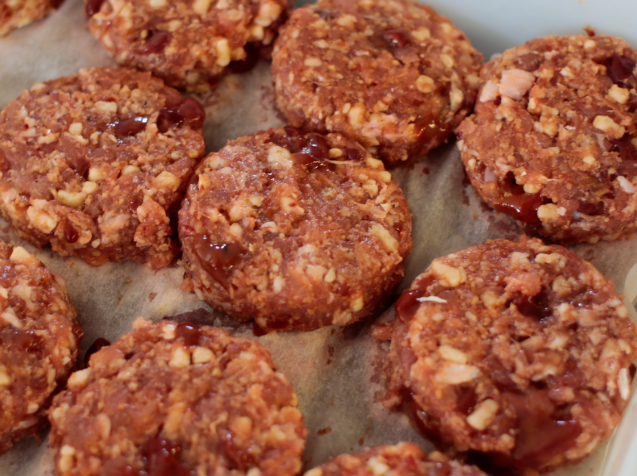 This flesh burger is not to be eaten by fleshlight. (Via Metro)
This burger is not really made of people, but it is supposed to taste like it is, which is still plenty disgusting enough for me to kinda want to try it.
In honor of the fifth season of The Walking Dead, Messhead, a collaboration of two London chefs, has created a cannibal burger that they say estimate the taste of human flesh.
Miss Cakehead and Mess London chef James Thomlinson claim they've never eaten humans (prove it), so to mimic the taste of their seared brethren, they studied the descriptions of multiple cannibals. Then, like Frankenstein's monster, concocted a mix of pork, veal, chicken livers and bone marrow to best replicate the taste and texture.