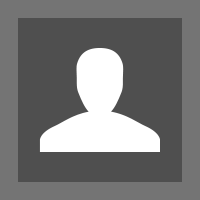 Filed by Winona Dimeo-Ediger

|

Jun 11, 2017 @ 12:20pm
The topic of French fries never fails to elicit strong feelings. In case you had any doubts about the validity of this statement, take a look at this chart ranking all the different types of fries that's currently making the rounds on social media:
Feeling passionate, enraged, and ready to throw down? Yep, so is the rest of the internet. Twitter users are making their strong French fry opinions known, tearing the chart's rankings to shreds and challenging anyone who disagrees. These two tweets accurately capture the emotional tenor of the online French fry dialog:
Currently watching lifelong friendships perish in flame and blood over that goddamn french fries rating chart

— Iron Spike (@Iron_Spike) June 11, 2017
That french fries ranking graphic is tearing us apart as a nation

— Elsbeth Tascioni (@seelolago) June 11, 2017
The major themes of the disagreements? Waffle fries taking the number one spot, perceived disrespect to curly fries, and whether or not tater tots should even count as French fries.
I have never seen a more flawed list in my entire life. 3,7, 12 and 15 are TERRIBLE. Waffle fries are not number one, not even in top 5. pic.twitter.com/bjI80Sh7k6

— Brianna Wu (@Spacekatgal) June 11, 2017
I don't want to live in a world where Belgian fries are ranked higher than shoestring fries. We deserve so much better.

— Clint Smith (@ClintSmithIII) June 11, 2017
Shoestring fries are hash browns in disguise. Disqualified in my book

— Brandroid (@NallsyMove) June 11, 2017
The omission of poutine caused a lot of controversy as well. The iconic Canadian delicacy not getting ranked AT ALL was perceived as a major slight and it's not an exaggeration to say it might spark a war with Canada.
If there's one thing we can all agree on, it's this: passionately arguing about fries has made us really hungry and fries of any kind sound really good right now.
I do want some French fries since the timeline posted that completely controversial and wrong French fry ranking yesterday

— problematic✨goddess (@NamasteHeaux) June 11, 2017