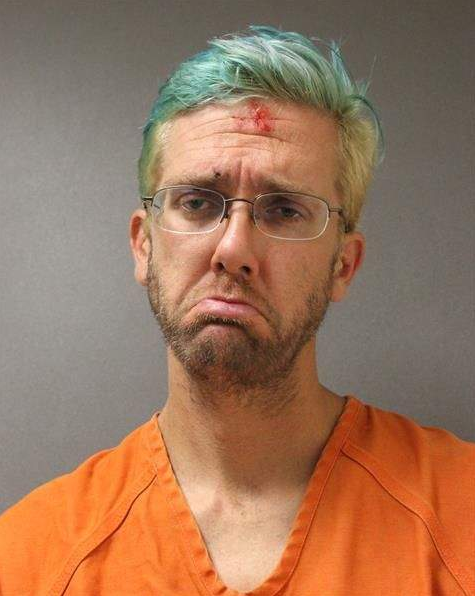 The dangers of fourth meal. (Via Daytona Beach News Journal)
Drunken, blue haired Gabriel Harris just wanted to get some snacks for himself and his lady at a New Smyrna Beach, Florida Taco Bell, and ended up getting himself arrested.

He went through the drive -thru on his bike, which I guess is a no-no, but he didn't have any option because the restaurant had already closed for the night at 3am. Harris got there at 3:10am. According to the Daytona Beach News Journal, Harris and his woman friend Sarah Haliburton prevailed upon the staff to serve him anyway, but were refused due to a lack of automated vehicles.
Maybe it was a safety issue, but certainly if they can serve a hot sauce that can clean the tarnish off a penny, they can serve a drunk dude and his drunk girlfriend some food to help them sober up enough to realize they're desperate for Taco Bell.
Harris refused to leave the drive-thru, so the police were called, but they didn't charge either bicyclist with anything until one officer noticed a swiss army knife hanging off Harris's belt loop. The cop reached for the knife, Harris grabbed the officer's wrist, and the next thing Harris knew he was on the ground, cuffed, with a gash on his forehead.
Harris was arrested on a charge of resisting an officer with violence, and posed for what I think every mugshot should look like.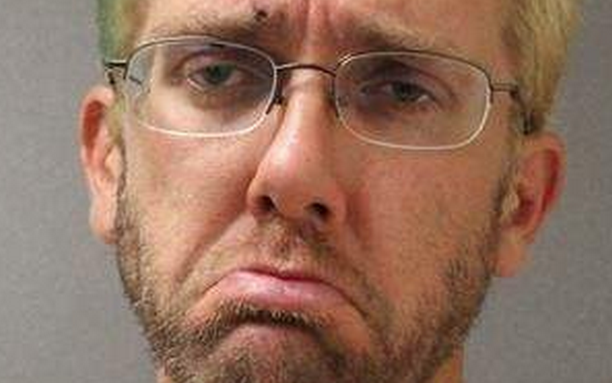 Maybe live a little less mas.

(by Myka Fox)