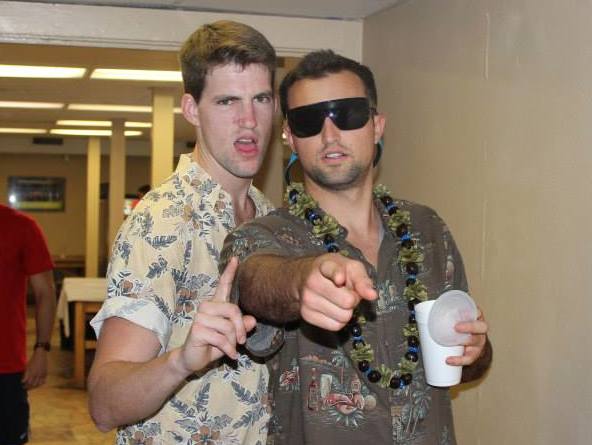 Pike wants you, bro. (via)
If you've ever wondered what young, jacked, hard-partying, pussy-gettin', totally straight bros are looking for in other bros, then you need look no further than this University of Florida frat recruitment document leaked to Total Frat Move. Based on the cheat sheet, what the UF Pike chapter is looking for are go-go boys at a West Hollywood dance club. Who happen to be into trucks and slamming pune (sic)!
The breakdown on some potential Pike standouts:
"Dude's Pike as Fuck. He pulls some hot pune. He doesn't like to wear a shirt, which is always bonus points. He likes EDM and pussy."
"Tall, good-looking, smart as fuck."
"Tool, lifted truck, pike material…Girls always text him first."
"He's the kinda guy who won't go to the gym in a shirt with sleeves. He's literally just like me, that's why we're best friends lol. WE NEED THIS K"
"Stud. Jacked. Genius. Chill-to-pull ratio 5:5."
So if you're a college student into shirtless bros and pussy who happens to be smart as fuck and good-looking, you just might be Pike material.
(by Jonathan Corbett)