Some students deserve their debt.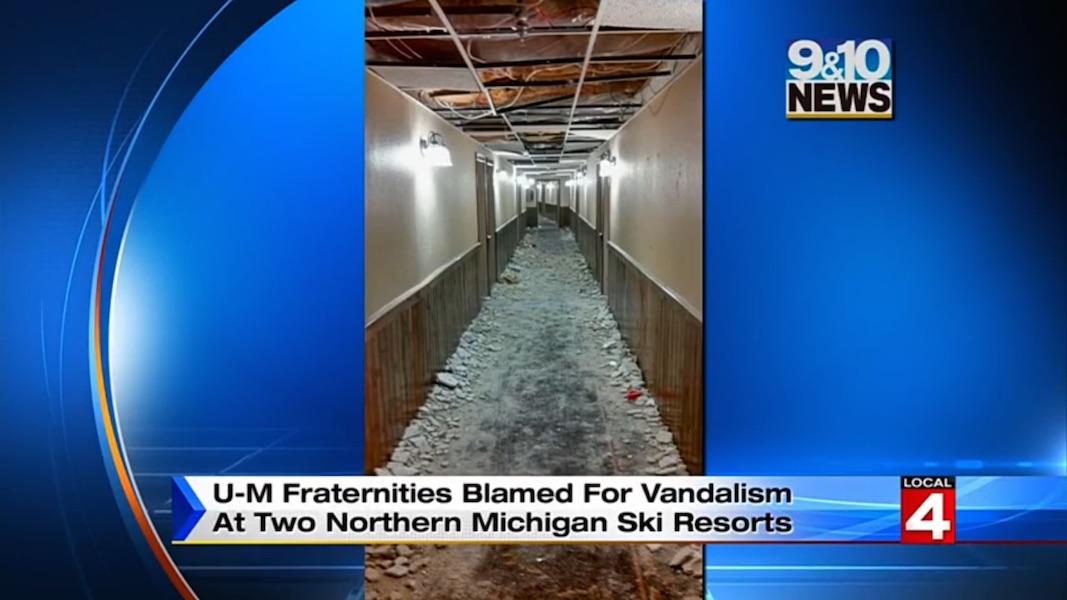 Even the spirits from The Shining would have run away from these kids.
The University of Michigan chapter of Sigma Alpha Mu, or Sammy as they were called at my school, is in the spotlight for their bold demonstrations over the Martin Luther King Day weekend... demonstrations of what gigantic buttholes they are.
Destruction following alleged @umich #fraternity Sigma Alpha Mu party at Treetop ski resort. $50K+ in damages #local4 pic.twitter.com/ZesHn7uJVv
— Priya Mann (@Local4Priya) January 21, 2015
Members of the fraternity went on a trip to the Treetops ski resort in central Michigan for the long weekend, and instead of reflecting on the legacy of Dr. King, they opted to engage in a days-long rager that ended with the group being escorted from the hotel by police and taken back to U of M.