***IMPORTANT! Any negative comments on this post will result in a $3,000,000 fine.***
Don't say we didn't warn you.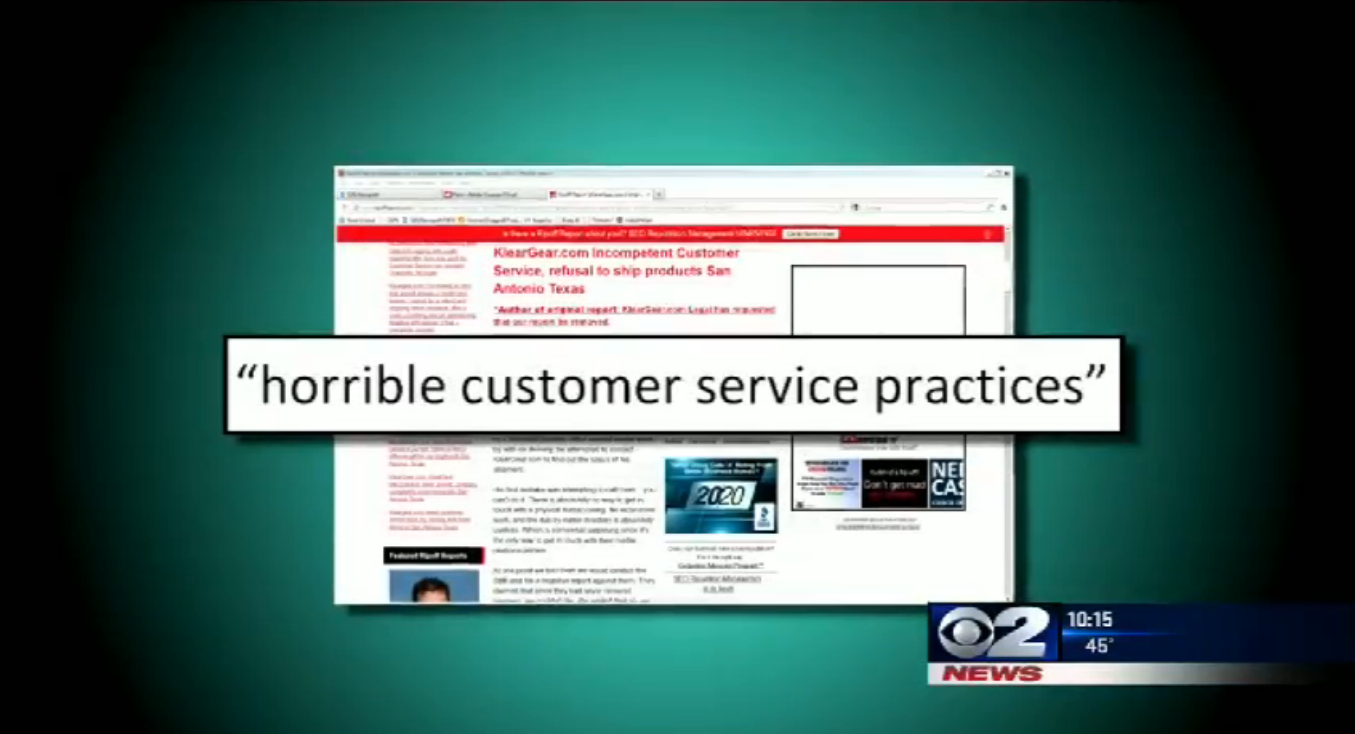 Oh yeah. She went there. (screengrab via KUTV)
For Christmas 2008, Jen Palmer's husband tried to buy her some trinkets from the website Kleargear.com, which sells nerdy toys and t-shirts. After 30 days, the items still hadn't been shipped, and PayPal canceled the transaction. After trying and failing to reach Kleargear's customer service by phone, Jen left this disparaging review of the company on Ripoff Report, including a copy of a letter she'd sent Kleargear customer service and the response she got in return.