***IMPORTANT! Any negative comments on this post will result in a $3,000,000 fine.***
Don't say we didn't warn you.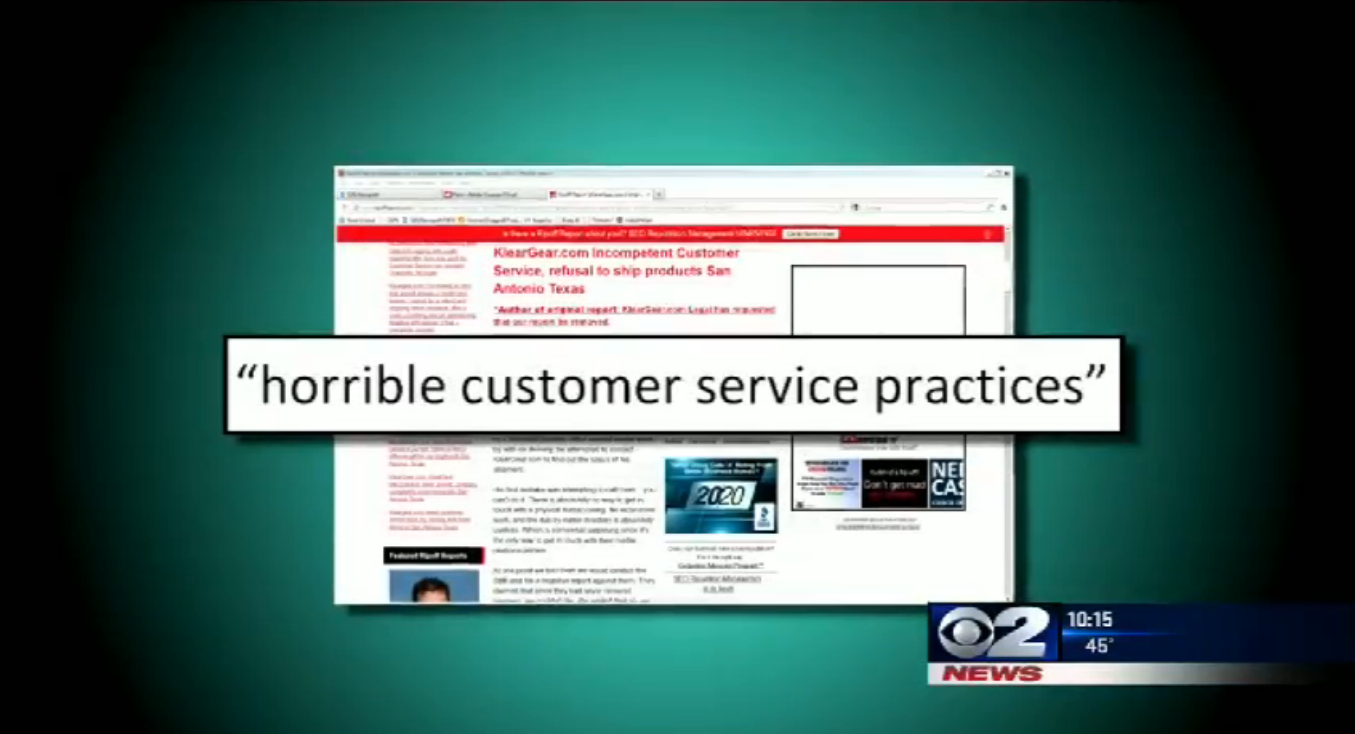 Oh yeah. She went there. (screengrab via KUTV)
For Christmas 2008, Jen Palmer's husband tried to buy her some trinkets from the website Kleargear.com, which sells nerdy toys and t-shirts. After 30 days, the items still hadn't been shipped, and PayPal canceled the transaction. After trying and failing to reach Kleargear's customer service by phone, Jen left this disparaging review of the company on Ripoff Report, including a copy of a letter she'd sent Kleargear customer service and the response she got in return.

(screengrab via Ripoff Report)
She thought that was the end of it, until three years later, when Palmer's husband received an email telling him he owed Kleargear $3500. Apparently, buried deep inside the terms of sale was this hilariously unconstitutional non-disparagement agreement: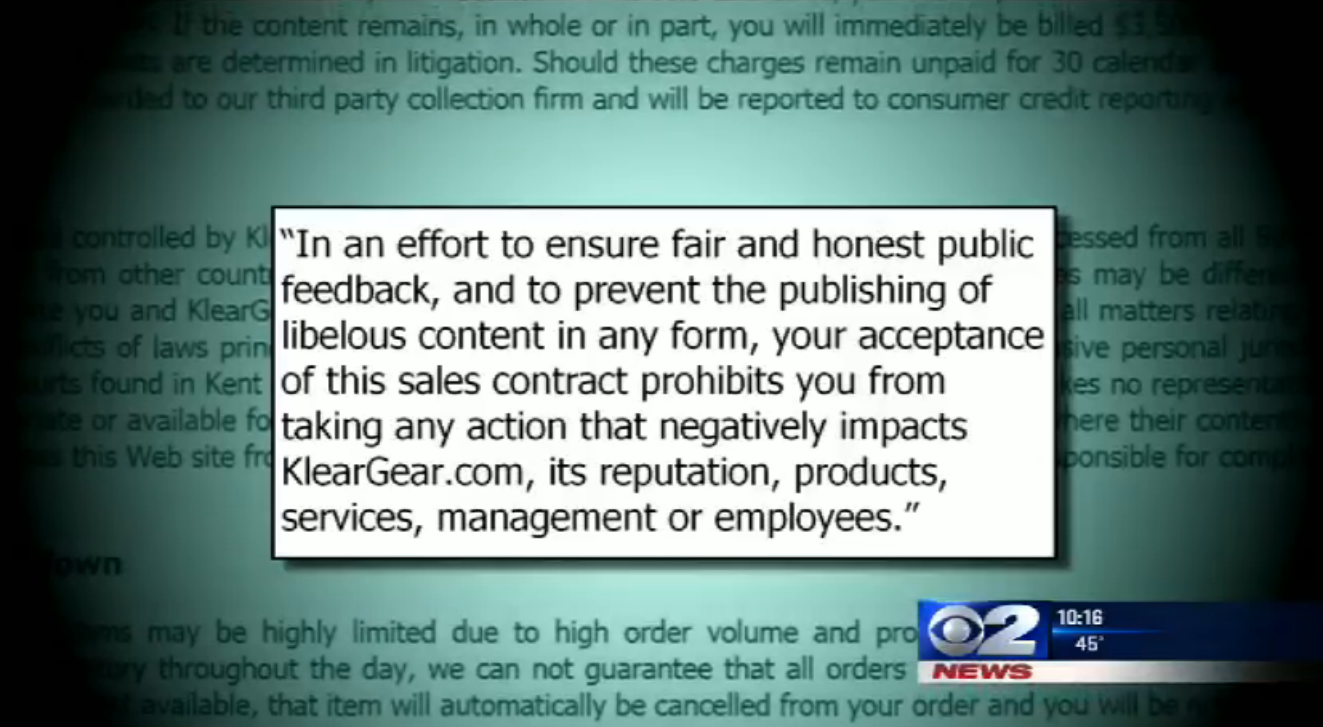 (screengrab via KUTV)
If Palmer didn't take down the review saying what Kleargear had done, he would be fined $3500. Jen was annoyed, but tried to take down her review anyway. Ripoff Report wouldn't let her unless she paid $2000. Kleargear reported the outstanding fine to a credit bureau, and now, Jen and her husband are having difficulties getting their credit record cleared, and they've been rejected for loans for a new car and to get their home's furnace repaired. A First Amendment lawyer consulted by KUTV says he doesn't think the non-disparagement agreement would hold up in court, but Jen and her husband can't afford to pay a lawyer to get them off the hook.
KUTV's investigation revealed that the Palmers weren't the only ones to have a horrible customer service experience with Kleargear. The news station also found that the non-disparagement clause may not have even been in the site's customer agreement back in 2008, meaning the Palmers are being ripped off even worse than they thought.
In the meantime, the story does not appear to be affecting Kleargear's business: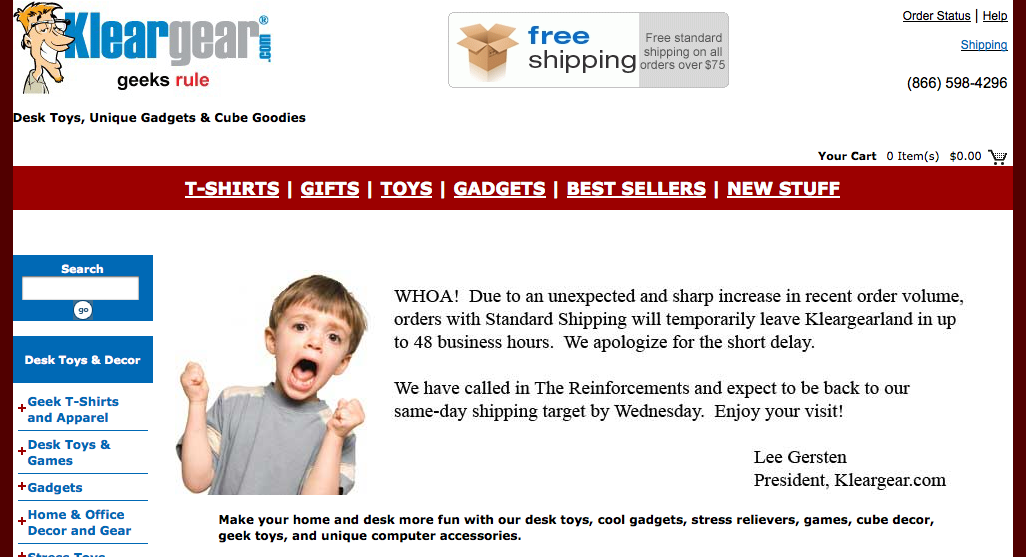 We hope to be back up and scamming you shortly. (screengrab via Kleargear.com)
(by Shira Rachel Danan)