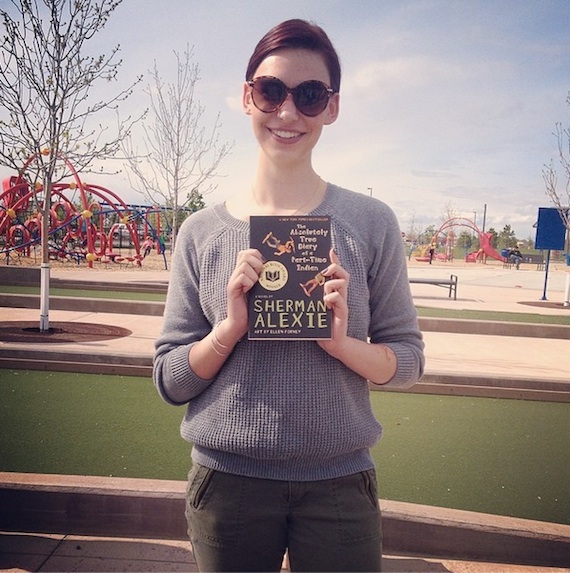 Why is it so much easier to get kids to take a stand on books they're not assigned in class?
(via rediscoveredbooks on Instagram)
This is Brady Kissel, who organized her classmates to hand out over 300 copies of The Absolutely True Diary of a Part-Time Indian, which (some of) their dumb parents got pulled from Idaho's Meridian school district.
The school board sided with a band of angry parents against a petition from more than 350 students to keep the book in the 10th grade curriculum. In response, the Rediscovered Books bookstore (and generous supporters from around the country) coordinated with Kissel and provided 350 free books, one for each of the petition signers.