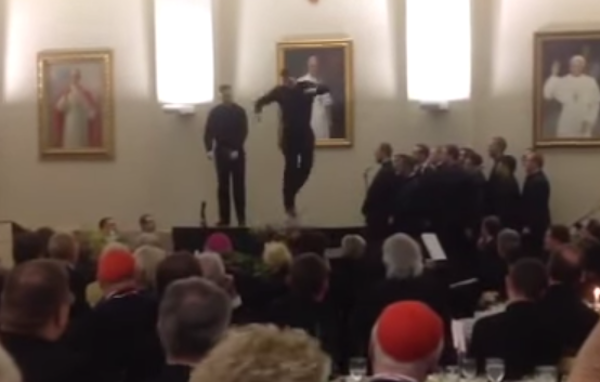 Step Up 777: The Devout
Back in April, at a fundraiser for the Pontifical North American College in Rome, Rev. David Rider of Hyde Park, NY decided to liven up the event with a little bit of tap.
Rev. John Gibson of Milwaukee, WI saw Rider tearing up the floor and thought, "Oh, Hell heavens no."
Gibson took the stage waving his arms, shoeing away Rider and his steel-soled shoes so he could have some room to show him how they do it back in the Irish homeland.