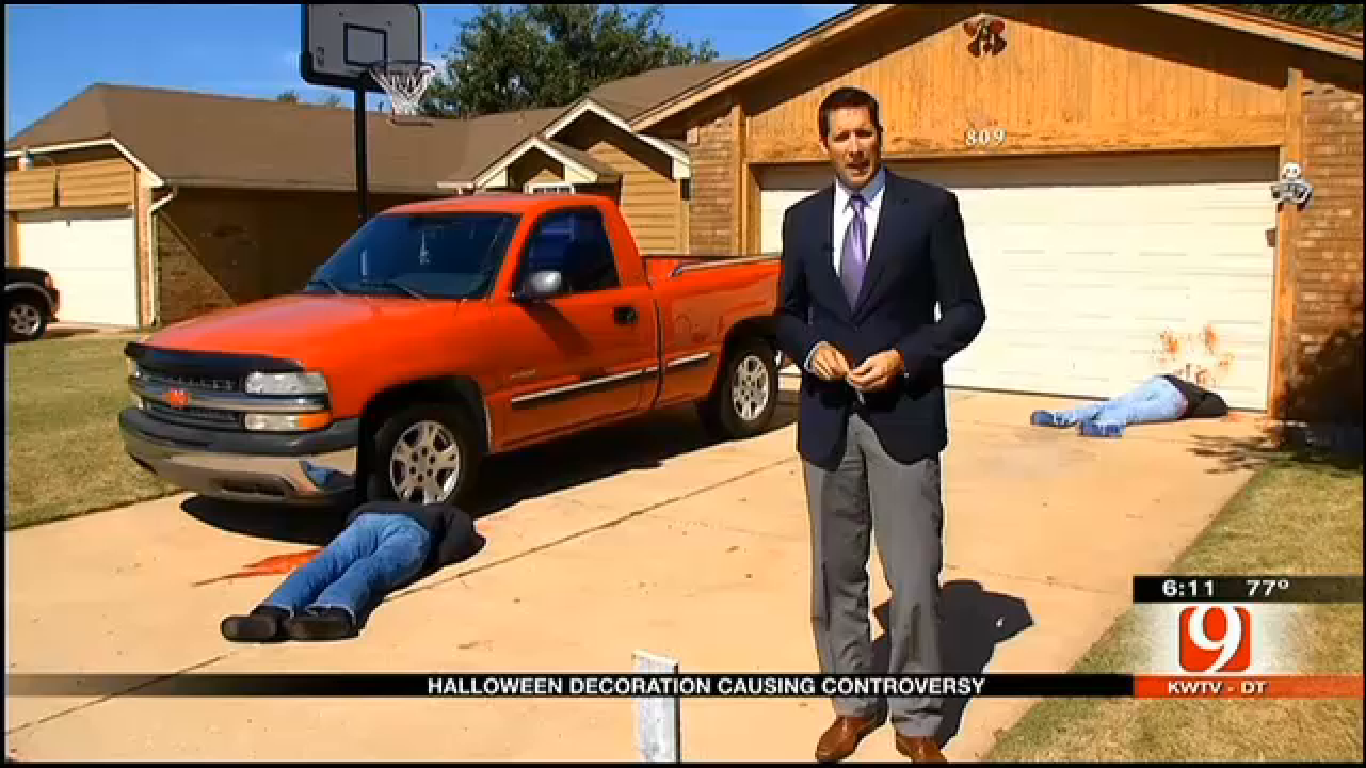 Why isn't that reporter doing anything to help??? (screengrab via News 9)
Johnnie Mullins, whose name only kind of sounds like he might be a character in a horror story, tries to be a good neighbor down in Mustang, Oklahoma. But his definition of "good neighbor" around Halloween is terrifying. Mullins sees it as his job to scare the kids (and adults) in honor of the holiday. His decoration of choice—a bloodied, fake body that looks like it's been caught in the garage door—has been upsetting some locals, but Johnnie won't apologize. "Just trying to scare people," he told News 9, laughing (maniacally). "It's what I like to do."
Rebecca Fuentes, a neighbor, doesn't appreciate being scared. "My heart about came out of my chest. I thought 'Oh my god,'" she said of seeing Mullins' festive decorations. Another neighbor even called 911, though when police arrived they had a good laugh and told Mullins he technically hadn't done anything wrong. In defiance of Halloween grinches, Mullins has since added a second fake dead body, this one under his truck, which actually makes them both look more fake.
I wish I had neighbors like this. Halloween decor has gotten too soft, with its predictable cackling witches and mechanical spiders. We need more decorations that genuinely terrify people, remind them of the tenuousness of life, and make that candy taste all the sweeter.
(by Shira Rachel Danan)