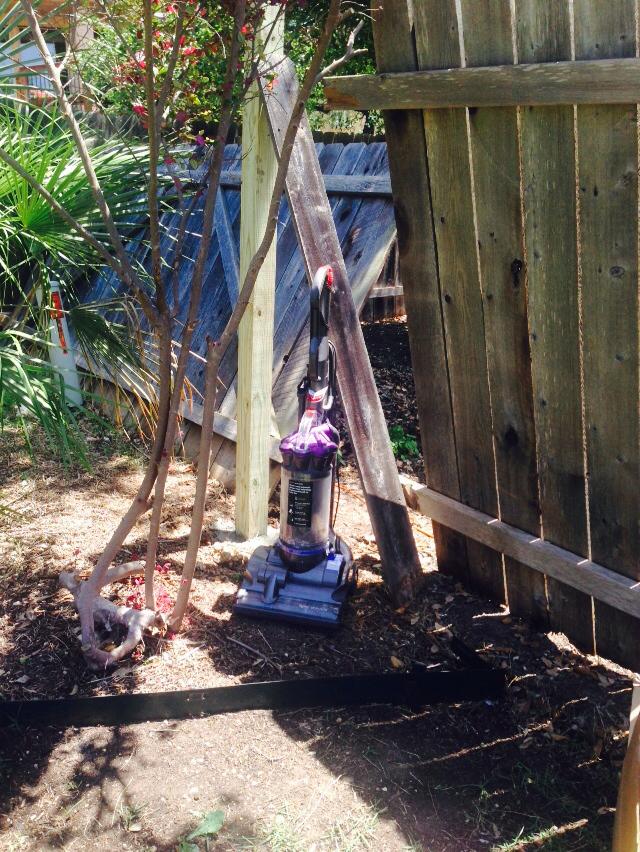 Upright and in control. (via)
Texas redditor mikerathbun had a problem; his fence was broken and he needed to find a way to prevent his dog from escaping while the cement keeping a new post up was drying, which was going to take a while. That's when he realized that only one thing scared the dog enough to keep him far away from the new escape route - the dreaded Dyson DC24.
The cement dried, the repairs were made, and mikerathbun still has a dog. What's surprising is that he still has a vacuum.