Game of Thrones season seven episode six spoilers below!!!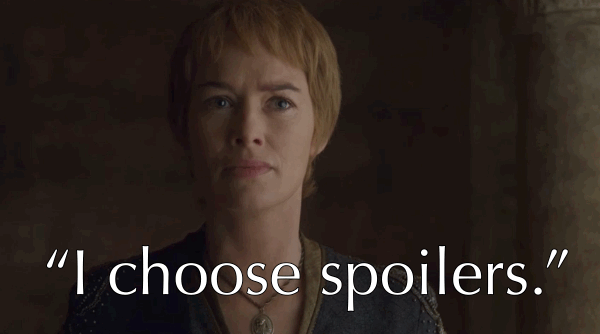 Another week, another tiny thing for Game of Thrones fans to freak out about until the next episode comes along and gives us new things to freak out about. This one comes to us courtesy of Redditor miba54 who noticed something weird about Jon Snow's sword.
A little context: Towards the end of the epic lake battle sequence, Daenerys takes off on her dragon with whats left of the Westeros suicide squad, and leaves Jon Snow behind. He'd just been tackled by a couple wights right into the lake and things weren't looking good. Plus, the Night King was gearing up for his second gold-medal-worthy javelin throw.
© Copyright 2021 Someecards, Inc
---