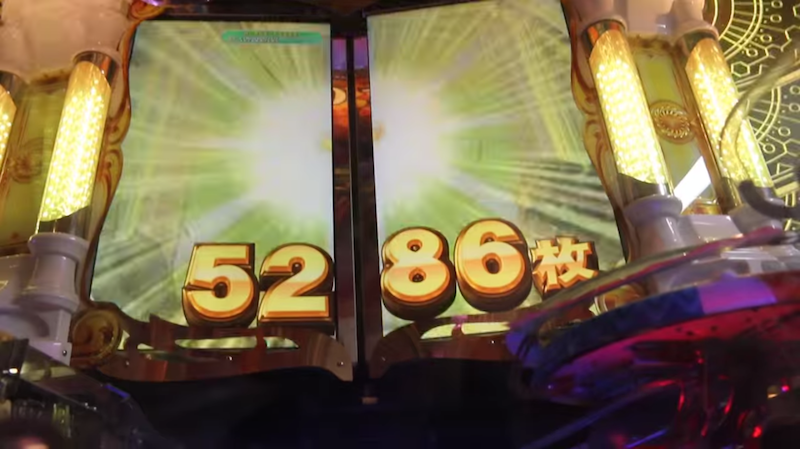 At this point, I wouldn't have been surprised if the machine bestowed powers directly upon the winner via a beam of energy.
Most of us have played a slot machine or a coin arcade like this one before, or even pinball or some other game where the odds of winning, really winning, are basically nil. We enjoy the flashing lights and the machine's polite pretenses of almost letting us win, and then we go home with a lot less coin than we began the night. I bet many of you out there can remember one time when you saw someone win a half-jackpot or something, and it probably seemed pretty crazy. I've never seen someone win a full jackpot though, especially not on one of these kinds of coin-rack games, which I usually avoid as being impossible. I've definitely never seen someone win one in Japan, and anything in Japan automatically gets a x3 bonus to crazy.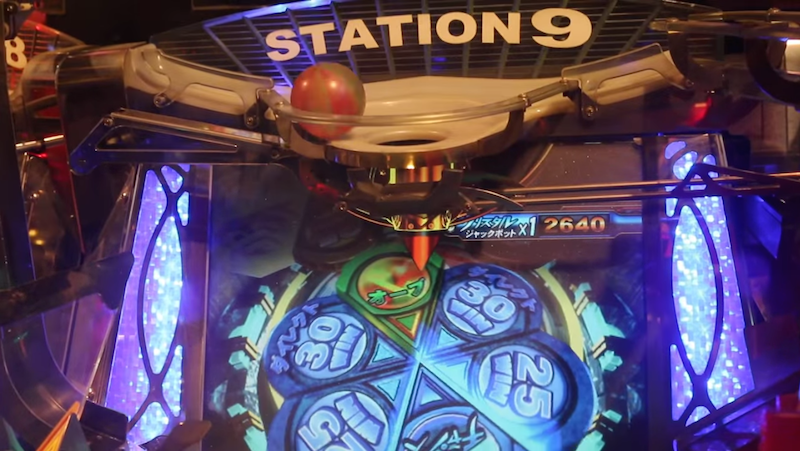 At some point, physical balls start emerging from the machine to do things on their own.
Still, that's what happened to these very determined Australian boys who clearly spent way too much time in a Japanese arcade recently. The video, posted to their YouTube channel maxmoefoetwo, is a few minutes long, but it's worth it—the game keeps getting crazier. I was shocked because, as one of the kids points out, few people have probably actually seen this, but 90% of the work that went into this machine seems to have gone into its elaborate jackpot sequences, which put the "ding-ding-ding-ding-ding" of your average US game to shame. The kids clarified that the jackpot number was in arcade tokens, which are worth much more than their equivalent number in yen. I don't know exactly how much their coins were redeemable for in prizes, but since 5,000 yen is about forty-two bucks, I think its safe to say they're taking home a lot, lot more than that in cheap electronics and huge dolls.
(Skip to about 2:55 for the crazy parade)
I won a few hundred dollars at a slot machine once. I didn't get a Japanese girl applauding me (I was on my honeymoon, though, so I guess I shouldn't have). All I got were a bunch of sullen gambling addicts staring at me and mouthing "congratulations" while thinking "he's a plant the casino put here to convince us wins happen." Considering the casino inevitably convinced me to give it back in one form or another, I wish I had gotten to watch this amazing machine instead, because at least then I'd have known it could never get any better, and gone home.
(by Johnny McNulty)