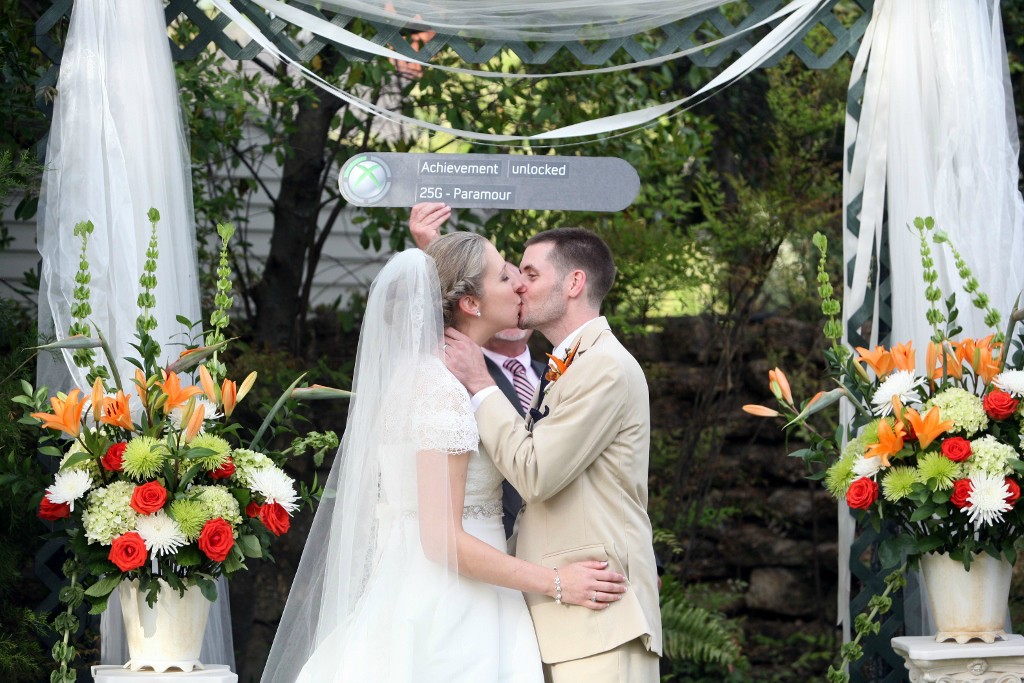 Best wedding since Amazing Spiderman Annual #21.
A redditor named Zachary and his bride Kristin were wed this weekend at a lovely ceremony that embodied everything great about being a nerd (the only part that didn't fit is that they were actually outside in the sun). The wedding invitation was in the form of an NES cartridge (although I think it should also have come standard with a copy of Bride Hunt):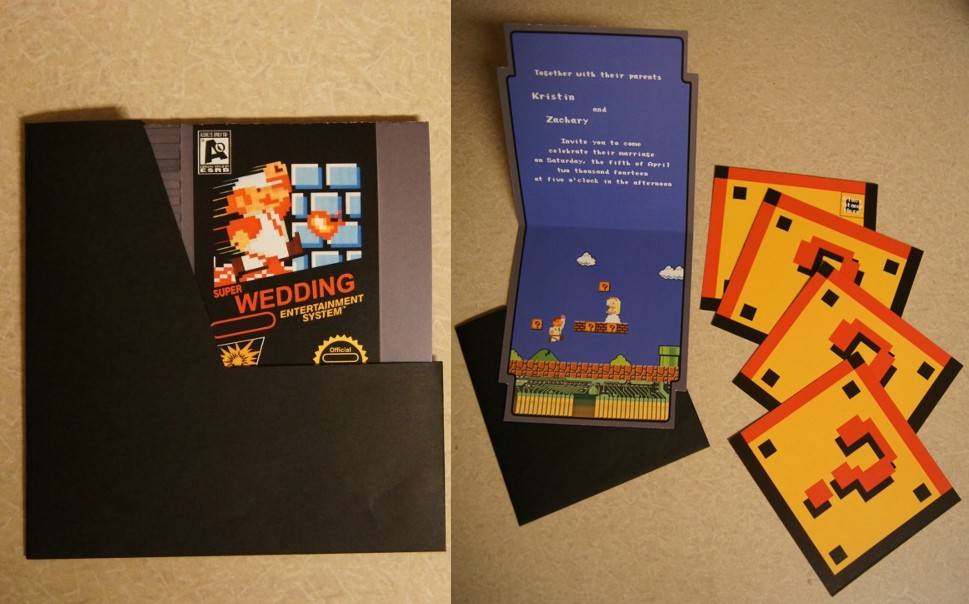 The groom wore Dr. Who sneakers and the bride's feet were clad elegantly in N7 armor from Mass Effect, which is appropriate because everyone knows female Commander Shepard was the more fun way to play.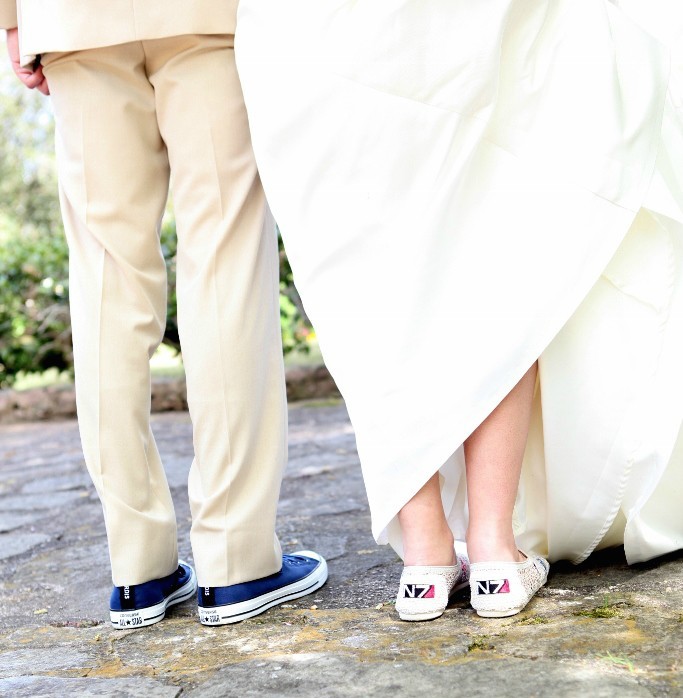 Guests entered the wedding the way many people enter nerddom: through Star Wars.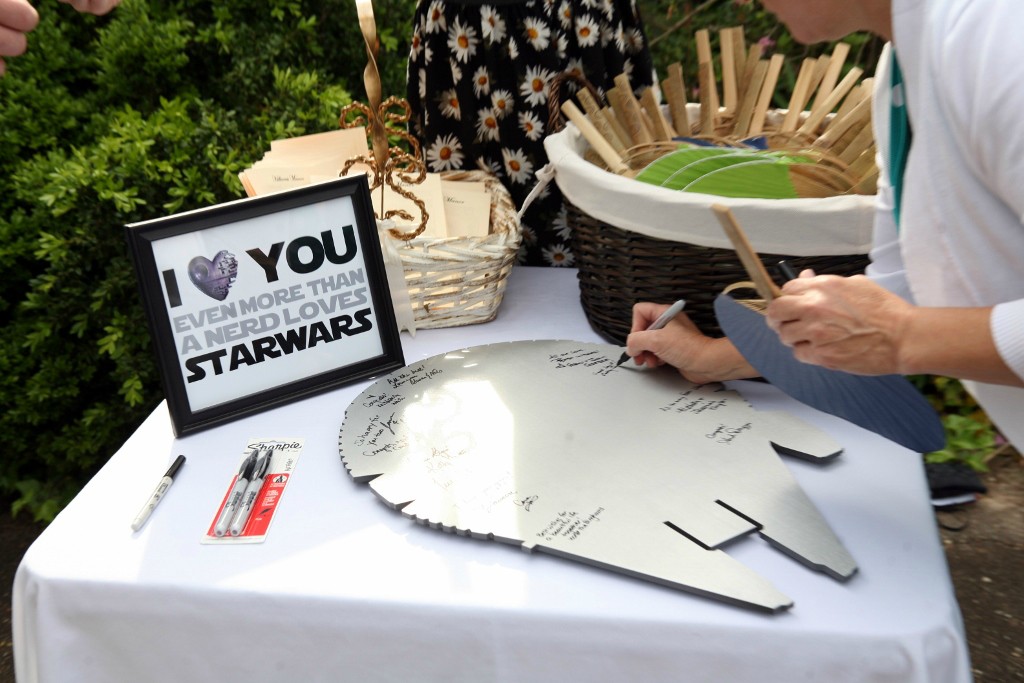 The bride's wedding topper originally had shoes that matched the ones she was wearing. Sadly, the caterers broke them: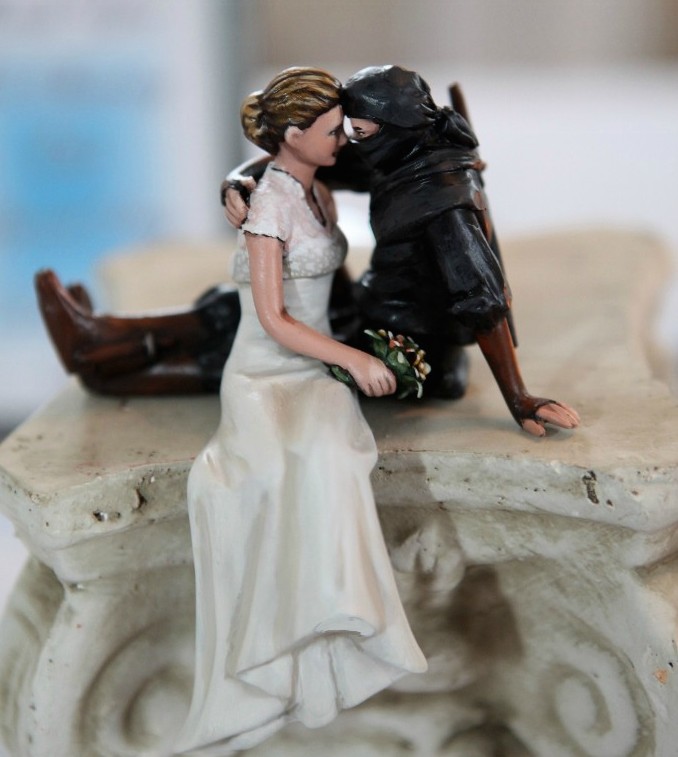 No tribute to True Love could be complete without The Princess Bride, of course.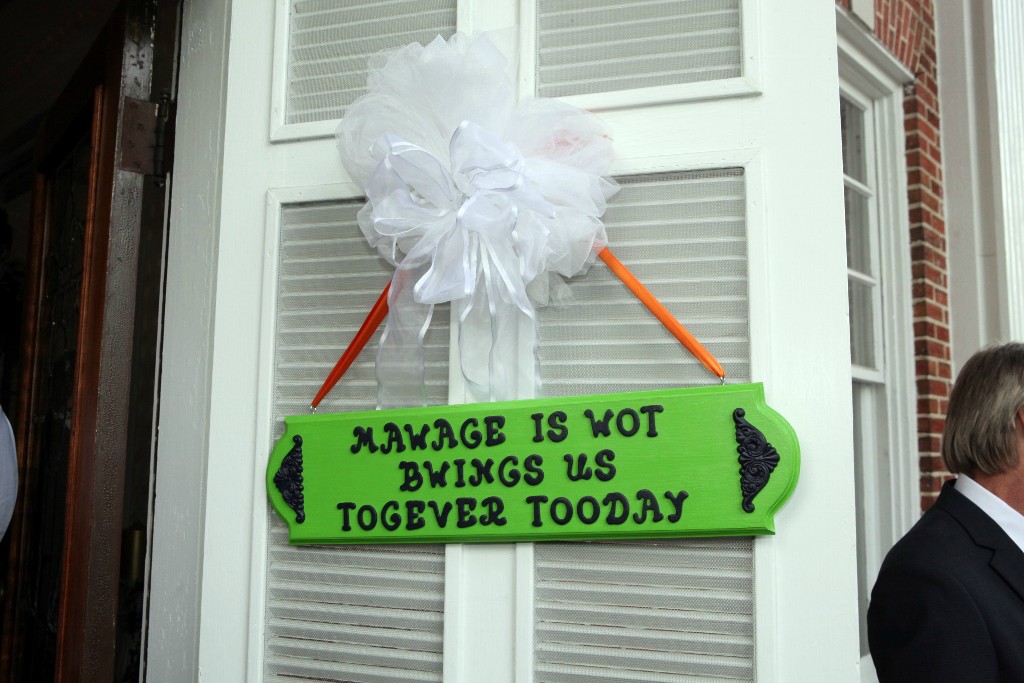 Check out the Harry Potter themed reception, Mario table numbers, Tardis card box, Spiderman tributes, Lego cake and more in the full album:
Congratulations, you two. The only downside to this whole marriage is that both of you are now off the market for all kinds of jealous nerd boys and nerd girls out there.
(by Johnny McNulty)