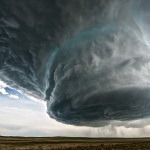 C'mon kids, time to play outside! (via BasehuntersChasing)
BasehuntersChasing, a storm chasing crew, captured a gigantic supercell thunderstorm over Wyoming on Sunday and uploaded a dramatic time lapse of the storm's journey from Wright to Newcastle on YouTube. 
The team managed to document the entire lifespan of the storm as it raged over a distance of over 70 miles before it suddenly, and dare I say, delicately, dissipated. 
The vid is scored by Shakira's song Empire, which gives the time lapse its tranquil vibe. Without the music the scene more closely resembles something from Independence Day.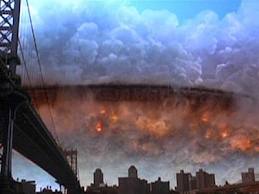 A toast, to the end of the world. (via 20th Century Fox)
(by Myka Fox)