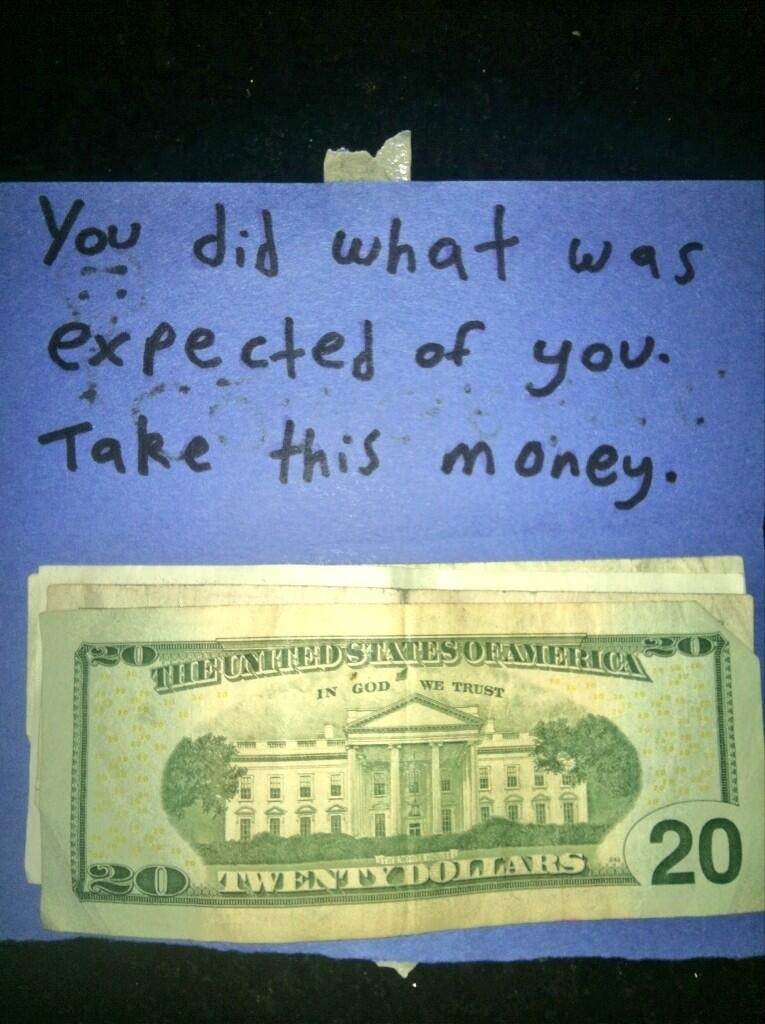 I will take your money, sir, though I find your card dismissive.
Redditor Boston_'s brother is sort of a dick, but he's a generous one. I don't think any of my siblings ever got me graduation presents. They were probably thinking this exact same thought—"big effing deal"—but didn't include any cash with their snarky messages.
Please note this sentiment can also be used for weddings, baby showers, and bar mitzvahs. The more money you include, the more the recipient is likely to laugh.
(by Shira Rachel Danan)