Finally, the REAL beginning of Season 4 of girls, and it has me telling my landlord he can keep my security deposit as my last month's rent.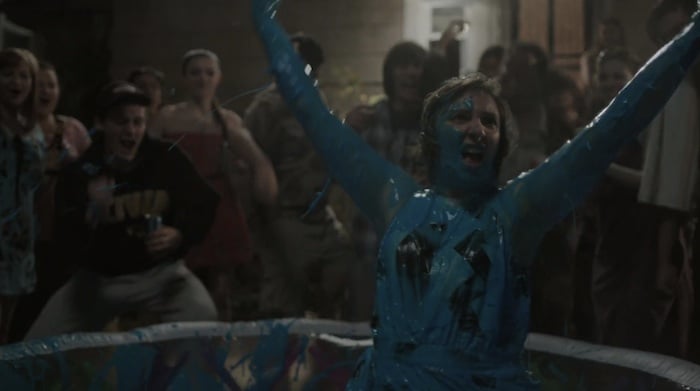 This is how Blue Man Group got their start.
The second episode of Girls season 4 just came in and it is where the season should have started. I don't want to get into how much hair feather there was in the first episode, but suffice it to say, too much hair feather.
While episode one started the seasons off just answering questions that should have been answered at the end of season 3 or not at all (Shoshanna getting her diploma, Jessa not really getting in trouble for trying to kill her old lady friend, Marnie and her stupid hair feather), the real cliffhanger of season three was all about how Hannah was going to survive in Iowa, and how the show was going to survive without NYC as its backdrop.