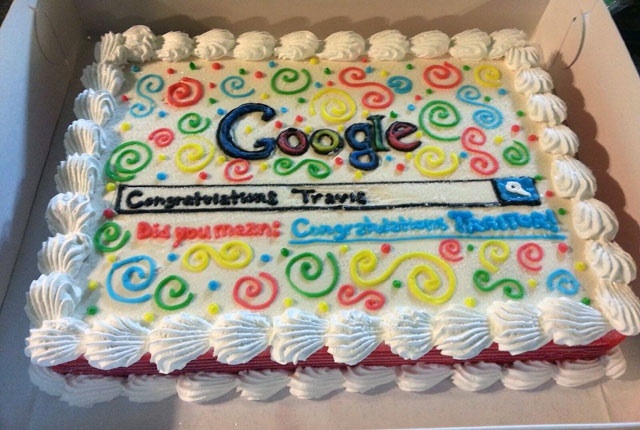 It won't be long before our cakes can really do this stuff.
It's hard to watch a coworker leave without feeling like you're being betrayed. Seeing them day after day forms a kind of unspoken pact of "let's watch our dreams die together." This might be one of the best ways we've seen to express those nagging "how could you?" feelings.
It's sad that they're never going to see Travis again. If his job requires him to use Bing, he's going to have trouble locating anybody or anything very soon.