It's a lovely day for a drive.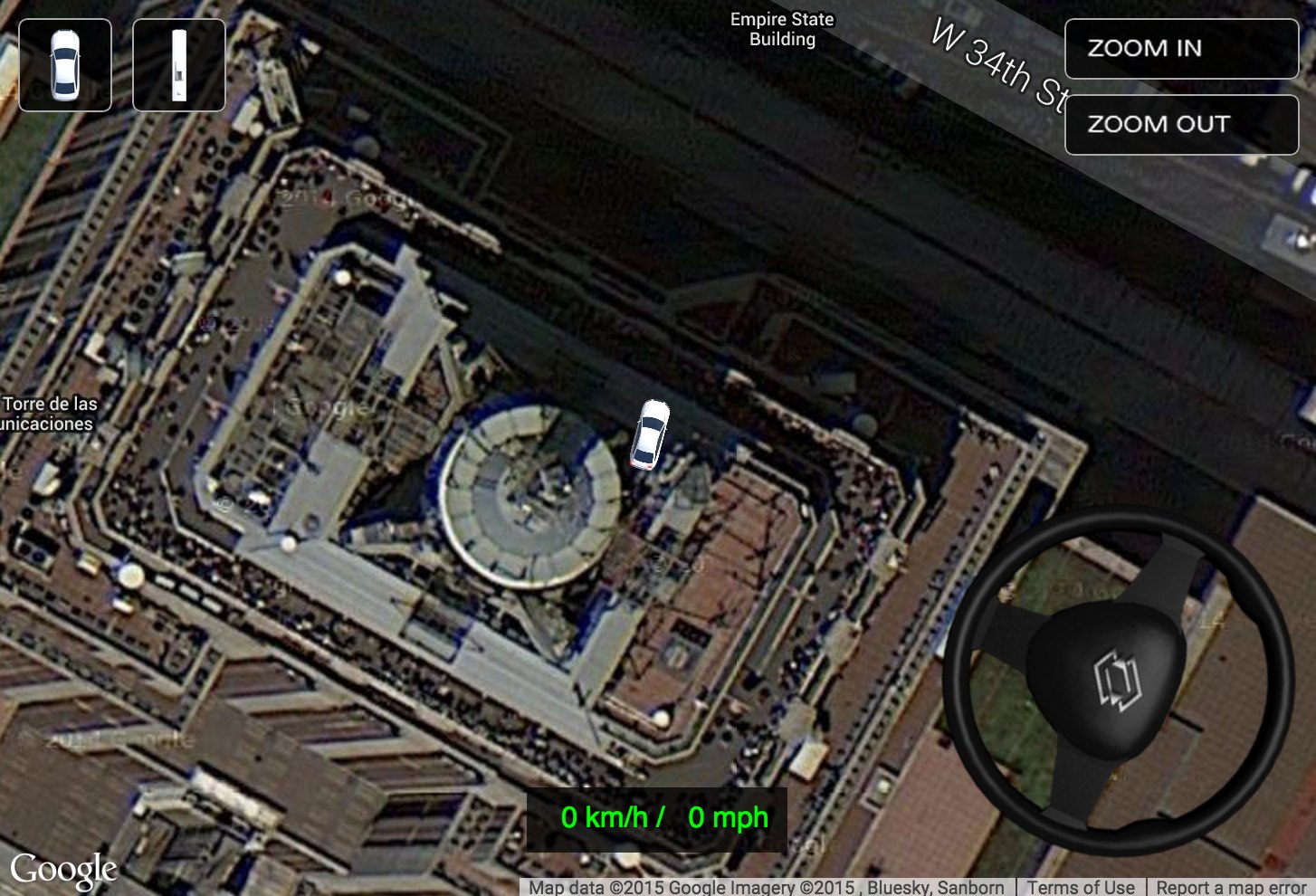 You get the best view when you park on top of the Empire State Building. (via Frame Synthesis)
Having fun with Google Maps is nothing new. Whether you're finding a church shaped like a penis, staging a murder, or writing reviews for North Korean prison camps, it's one of the Internet's most reliable time sinks.
But the one thing you couldn't do with Google Maps was get in a car and drive around. Until now, that is. Japanese game developer Frame Synthesis has created a free, browser-based 2D driving simulator that lets you tool around in a car or bus anywhere in the world on Google Maps. It's even better than real driving, because you're unconstrained by geography or physics. Feel free to drive over water, up the sides of buildings, or anywhere at all. Where you're going, you don't need roads.