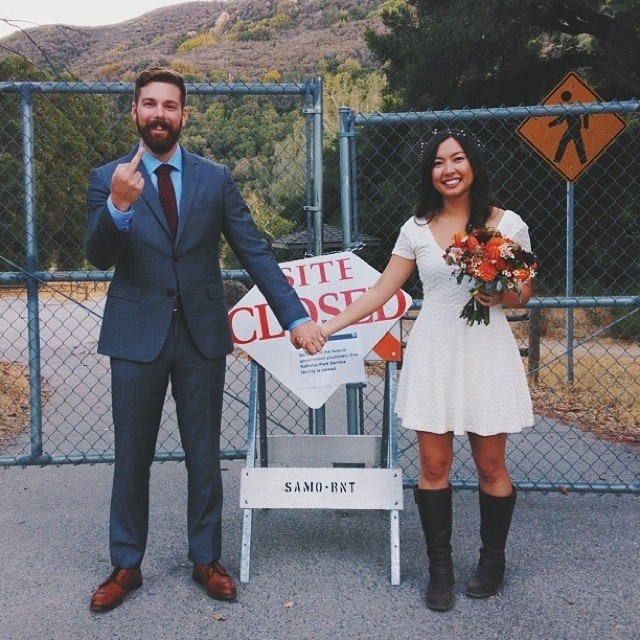 Both parties can agree that those boots are awesome.
Shutdown or no shutdown, this is an awesome wedding pic and more newlyweds should consider adding it to the repertoire of standard wedding photo poses. It's basically saying, "Fuck you harshness of existence. We found love in a world full of hate. Eat it!"
Of course, considering the circumstances of this pic, the middle finger is clearly intended for congress and all those who spend hundreds of millions to influence it. The Redditor who shared the pic provided the backstory: "My friends we supposed to get married at Yosemite this weekend. Thanks to the Government shutdown they had to reschedule last minute. They just posted this pic."