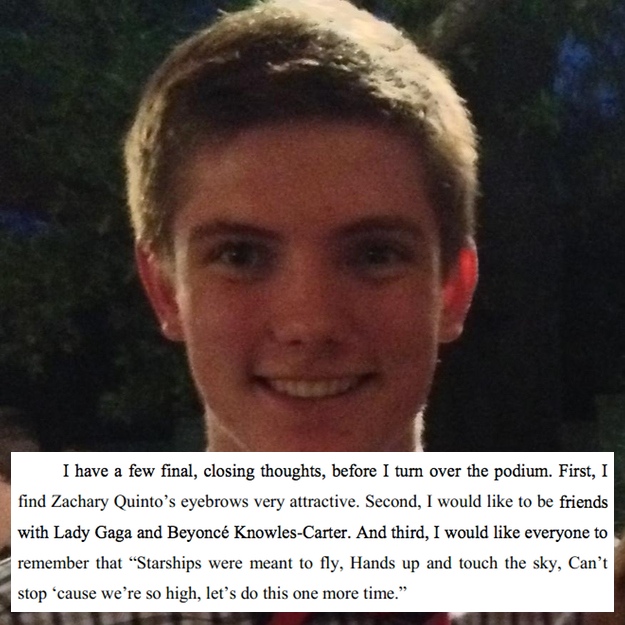 You just came out and you already want Gaga and Beyonce as BFFs? Get in line!
A lot of graduation speakers try to nail the "be true to yourself" theme, but they're all just phonies compared to Belton, TX senior Mitch Anderson. Belton High School's class of 2013 Salutatorian used his speech during the graduation ceremony to come out as gay to his family, friends, and the entire graduating class.
The speech drew resounding support from his peers. We imagine the only person who would have been pissed was the Valedictorian, who upon hearing the speech probably realized no one was going to remember a single word he/she said that day.
Anderson told KTEM Newsradio that he wrote two versions of his speech, and the one he presented to the administration in advance of the ceremony did not include the passage about his sexuality. Though, if he left in even one mention of Zachary Quinto or Lady Gaga, administrators probably got the gist.
Read the full speech here.