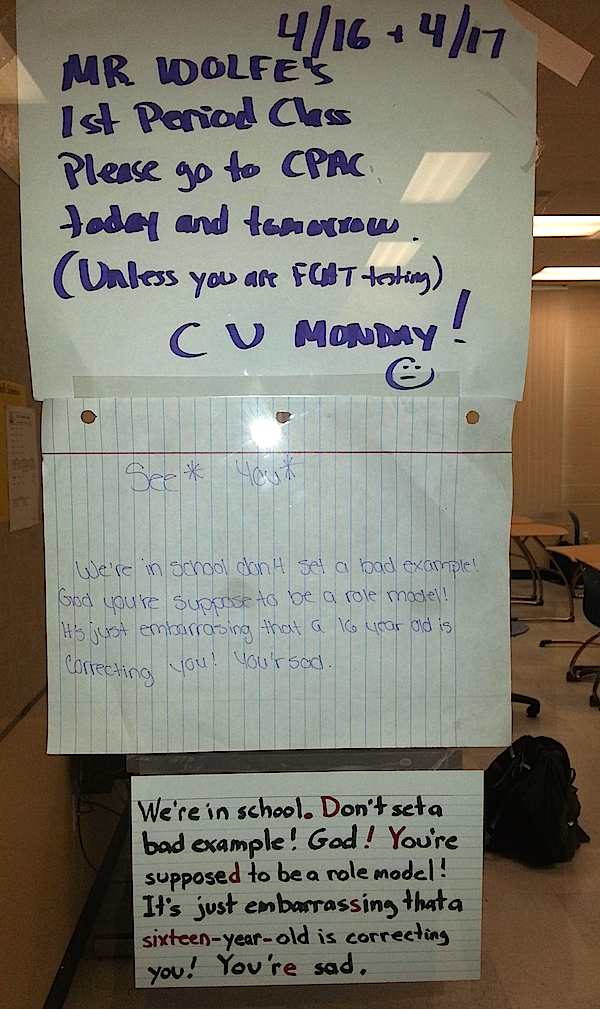 Your my hero mr teacher guy show her whose boss.
You're my hero, Mr. Teacher Guy. Show her(?) who's the boss. (via reddit)
Grammar is important. People who are bad at grammar are a thorn in the side of those of us who aren't, jabbing our eyeballs with painful darts of stupidity.
On the other hand, self-righteous grammar nazis who don't know the difference between someone being playful and someone who is so dumb that they write in text-message language because they think it's acceptable are way worse, like 4 realz. Now, I do think that the teenager writing the sign (by the handwriting, I'm going with a girl) thought that she was being funny, but the way the sign ends reeks of a kid who thinks she's really gotten the better of someone.