Kanye very nearly "pulled a Kanye" when Beck won Album of the Year.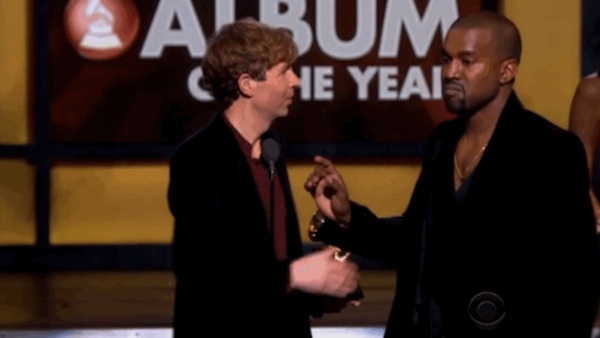 He's gonna let you finish! LOL! (CBS)
After Beck's "Morning Phase" beat out Beyonce's self-titled album for Album of the Year, Kanye West, class clown, headed up on the stage to grab that award right out of his hands.
He then seemed to think better of it and went back to his seat, while Beck called after him to stay.
It cracked Jay-Z and Beyonce up, and everyone seemed entertained by Kanye repeating the notorious episode where he grabbed the mic out of Taylor Swift's hands after she won at the VMAs.