You can already tell this is going to be good. (continued below)
Redditor xxsamb10xx's grandfather, Walter George Bruhl Jr., wasn't about to leave his obituary up to some relative who survived him. Before he died, he wrote it himself, leaving blank spaces for the date of his death and the length of time he was married to his wife.
Highlights include Walter's list of body parts that preceded him in death, including his tonsils and prostate, and his remorse that there would be no viewing, since his wife wouldn't let him appear "standing in the corner of the room with a glass of Jack Daniels in his hand."
Walter expresses his wish to be cremated and his ashes "kept in an urn until [his family gets] tired of having them around." But the best part is the ending, where Walter writes, "Instead of flowers, Walt would hope that you will do an unexpected and unsolicited act of kindness for some poor unfortunate soul in his name." Thanks to xxsamb10xx, many on reddit are promising to do just that.
Here's the rest of the obituary: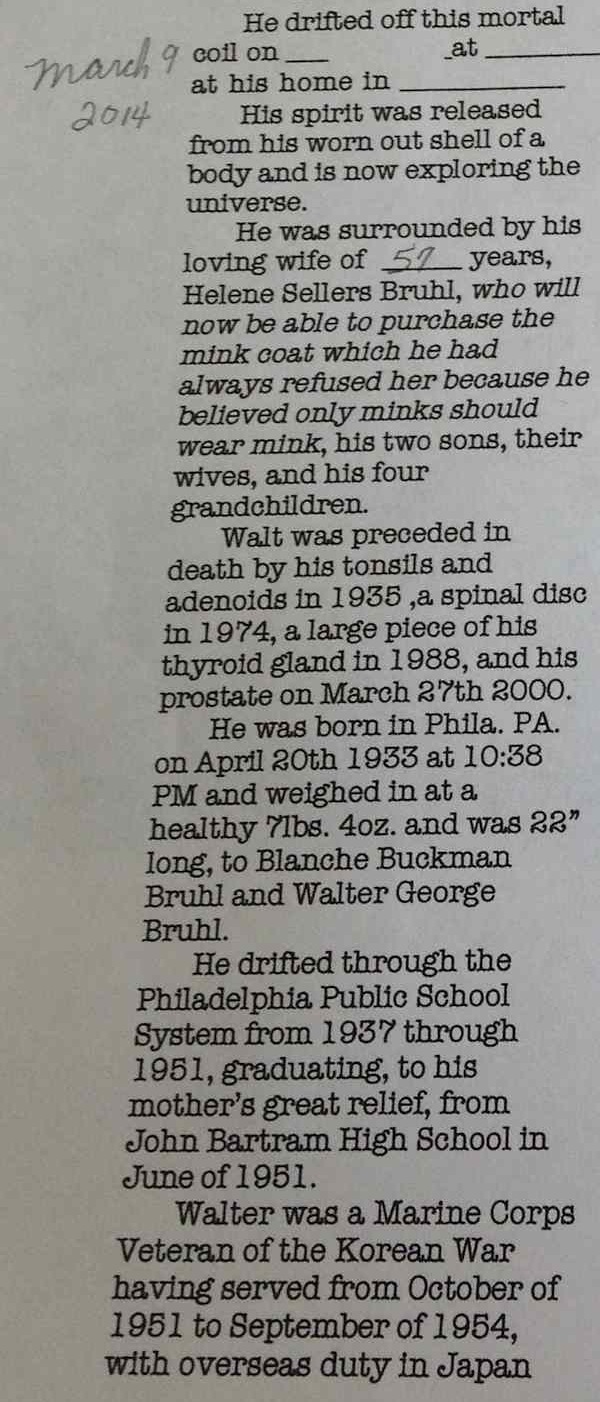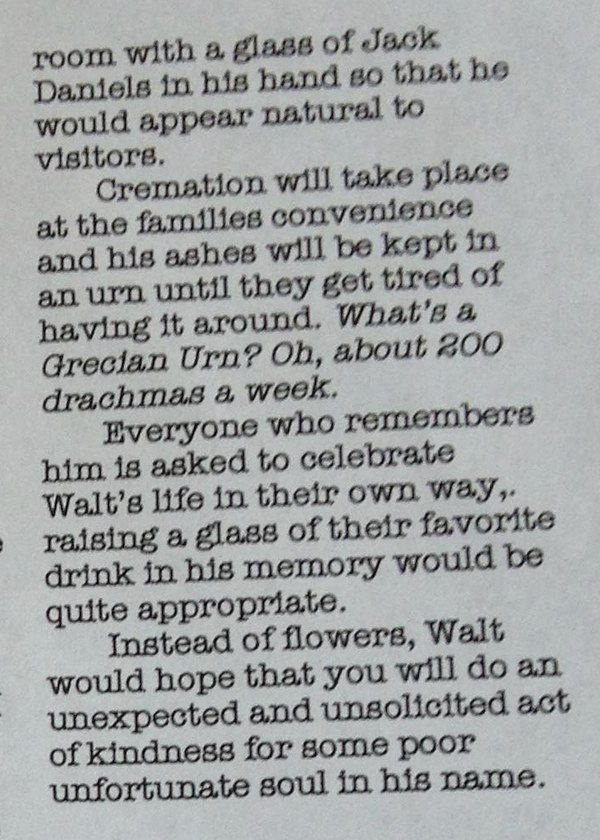 (by Shira Rachel Danan)