Oh yes...the commentary on the show...very funny...
By this point, you've probably already seen Alexander Skarsgard naked. The Swedish actor and star of True Blood has appeared without clothing many times before (hey, you're the one who turned on HBO!), and the sight of him nude, while always welcome, isn't exactly shocking.
What is shocking is probably the feeling of an Antarctic outdoor toilet on one's bare ass.
Skarsgard is currently on a charity trip to the South Pole (to help the penguins?), and one of his teammates posted this photo to Instagram with the caption "#southpole -30C What are you reading Alex? The script for season 7 of #truebloodHBO ? :-) #alexanderskarsgard." 
Congratulations to Mr. Skarsgard for looking hot while (ostensibly) shitting.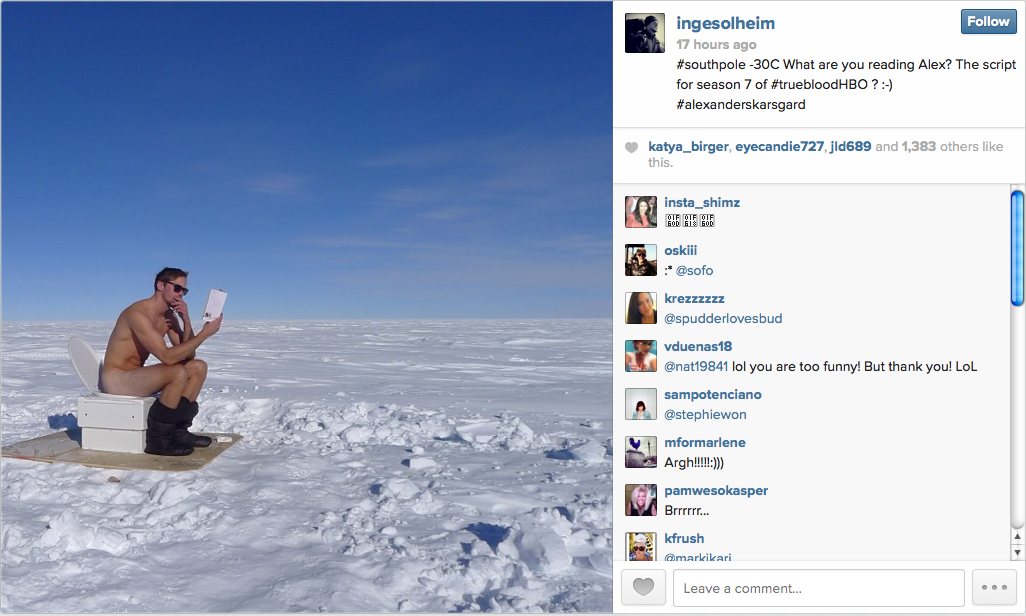 (via Instagram)
(by Shira Rachel Danan)