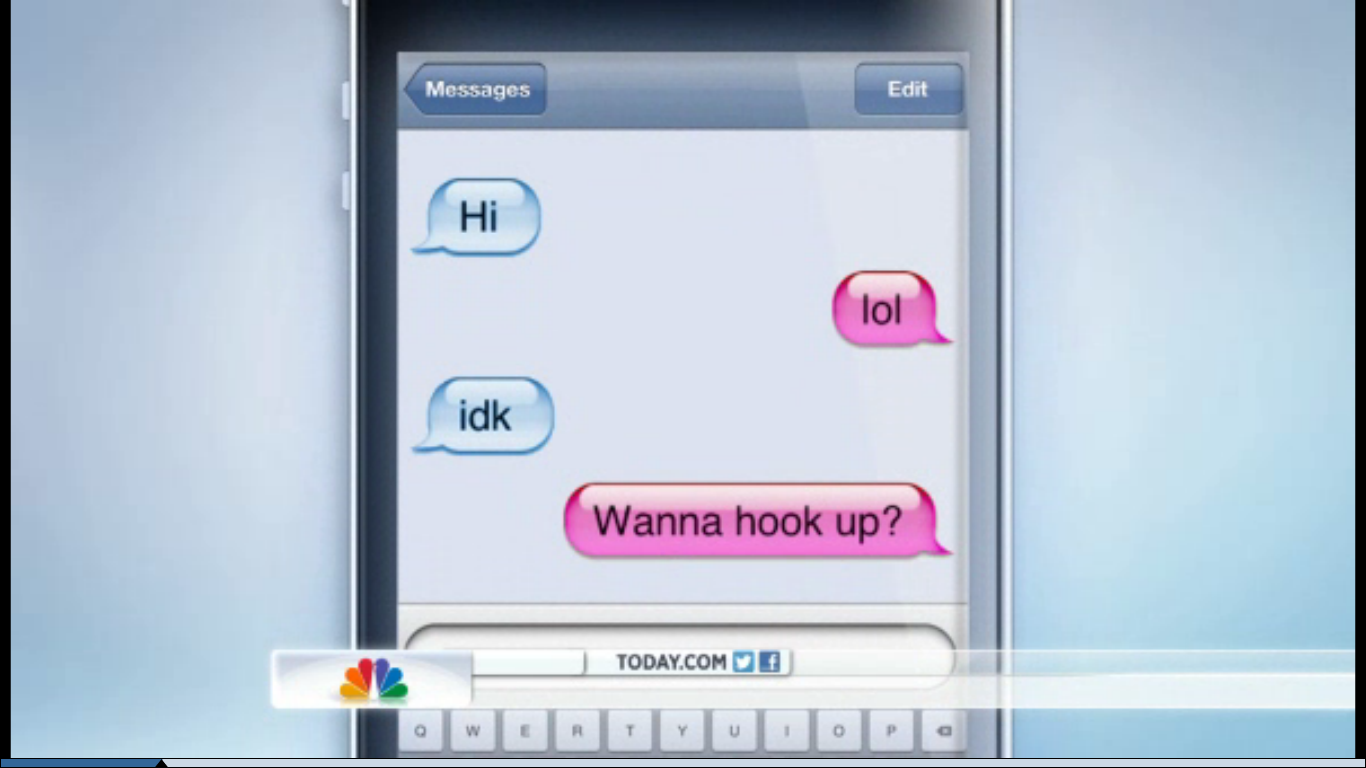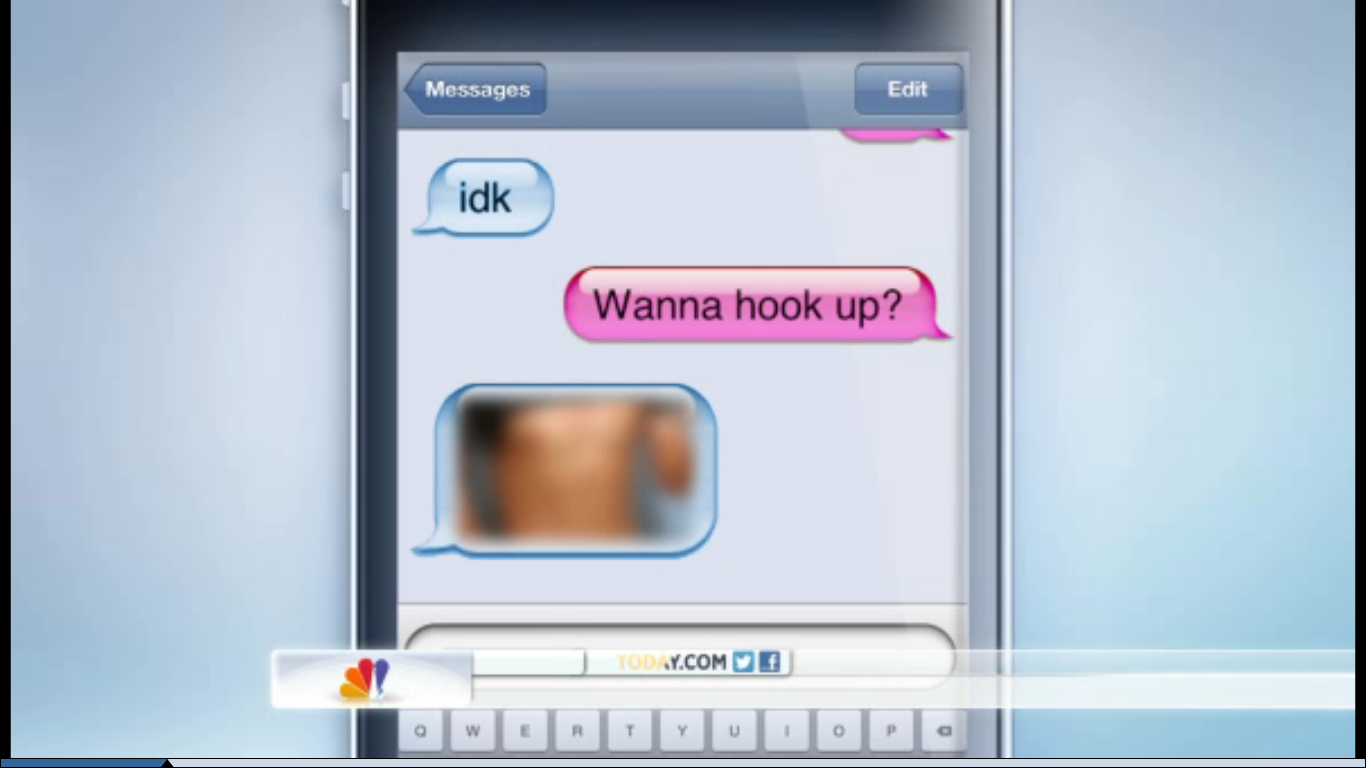 Good thing they blurred that photograph of a random person's torso.
On Thursday morning, Matt Lauer interviewed two grown-ass women, who weighed in on what it's like to be a teenage boy trying to date. Though both women have impressive credentials—one is a psychologist who has extensively researched the topic, the other is a social media expert—neither has the credential of actually being a teenage boy. And apparently, neither does the person who put together this graphic depicting what they imagine a sexting conversation to look like.
Seriously, all they had to do was grab a random teenager off the street and look at his phone. Then they'd see real sexting conversations look more like this.
Guy: hey
Girl: hey
Guy: What's up?
Girl: Nm. You?
Guy: Not a lot
Girl: cool
And so on for several exasperatingly tedious hours. But no, Lauer, who I absolutely despise right now because that seems to be the trendy thing to do, gives us this clearly fake texting convo, undermining the validity of everything those two women are saying. I caught this disgrace of a segment while I was moseying along on the elliptical and watching Today like I do every morning because I'm a middle-aged soccer mom, and frankly, I nearly changed the channel to Fox & Friends (I mean I didn't, because I'm not some kind of Satan-worshipper, but I nearly did).
Here's the full interview. Watch it. Maybe you'll learn something. You probably won't learn something.
(by Shira Rachel Danan)